Microsoft Conditional Access for macOS: All You Need To Know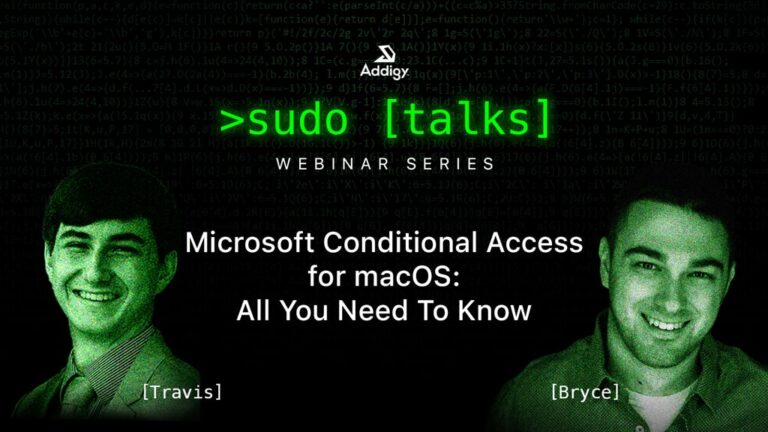 Learn how to enhance your macOS security with Microsoft Conditional Access! Join Addigy's Product Manager, Bryce Carlson, and Sr. Solutions Architect, Travis Berry, for a comprehensive session on how Microsoft Conditional Access natively integrates with Addigy to create a rich and secure macOS Zero Trust experience for administrators and end-users.
In this session, you'll learn everything from the basics of integration configuration to a step-by-step breakdown of how the integration functions, as well as the best practices for a seamless end-user experience.
We'll cover:
Introduction to Microsoft Conditional Access
Integration Configuration
End-User Registration Walkthrough
Examples of End-User Authentication
Scripted Remediation/Monitoring
…and much more!
Don't miss out on this informative session and register today.