Webinar: How a top MSP Demonstrates Value to Clients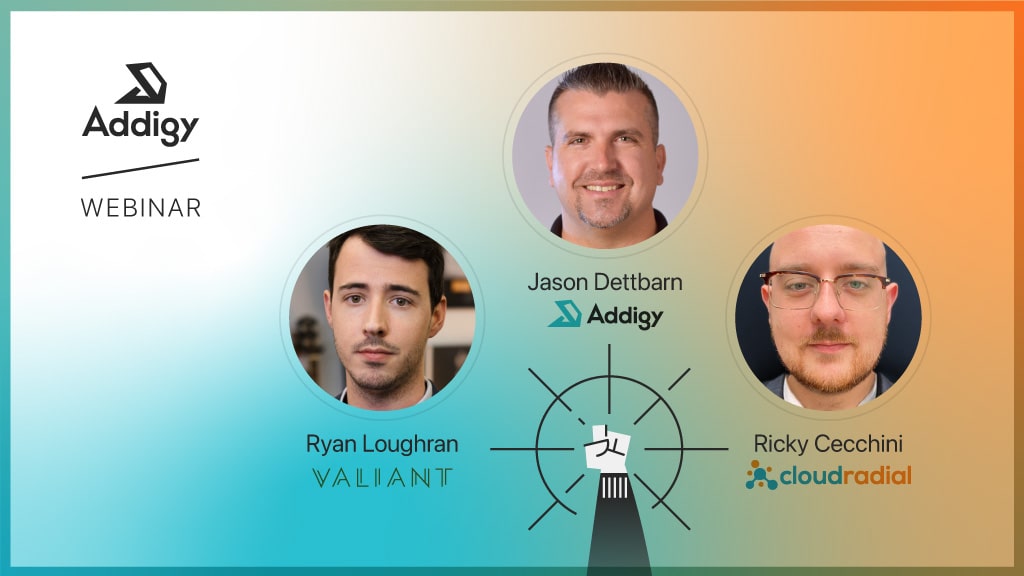 Valiant Technology is an award-winning MSP serving innovative industries in New York. Consistently ranked among the top MSPs in the industry, they've found the secret sauce to customer retention.
Register for our webinar today to hear from Ryan Loughran, Service Manager at Valiant Technology, along with Addigy's own Jason Dettbarn and CloudRadial's Director of Product Services, Ricky Cecchini, and see how Valiant uses Addigy and CloudRadial to deliver the best customer experience and demonstrate their true value for long-term customer success.
Demonstrate Your True Value