The Only Apple MDM Software Tailored for the Needs of MSPs
Addigy is the only cloud-based, multi-tenant RMM tool for Apple devices, specifically built to help MSPs meet their clients' Apple needs.
Want to modernise your managed services for the era of Apple?
The hidden potential of Apple MDM support
As business usage of Apple devices soars, your MSP must be able to provide efficient, effective Apple support to customers, or risk losing clients, hindering your revenue and stunting your growth. With Addigy, you are empowered to successfully manage the Apple environments of multiple clients simultaneously and in real-time.
Addigy provides a host of exciting, untapped opportunities for the forward-thinking, progressive MSP.
Apple device usage has seen a significant uptick within business with over 55% of organisations now using macOS devices.
As Apple continues to attract the next generation of users with impressive performance benefits, you need an MDM solution that enables you to effectively support this growing market.
By investing in an Apple MDM software, you offer your customers and prospects more operational flexibility. This offers you a unique selling point within the MSP market. Do more than just stay afloat; by increasing your Apple support, you can stay ahead of the curve and stand out from the pack.
Addigy makes the remote management of Apple devices more seamless and efficient. With ease of use built in and the ability to automate key processes such as device enrollment and deployment, you can focus on building client relationships, improving customer support and generating more revenue.
Addigy does not require you to employ Apple experts to support users. This unique Apple MDM software is designed to promote ease of use no matter your level of familiarity with Apple, offering the tools and functionality needed to support multiple Apple clients simultaneously and in real time.
A New Opportunity for MSPs: The Hidden Potential of Supporting Apple Devices
To learn more about how Addigy can enable new opportunities for MSPs looking to expand their client base and tap into the hidden potential of supporting Apple users, download our eBook now.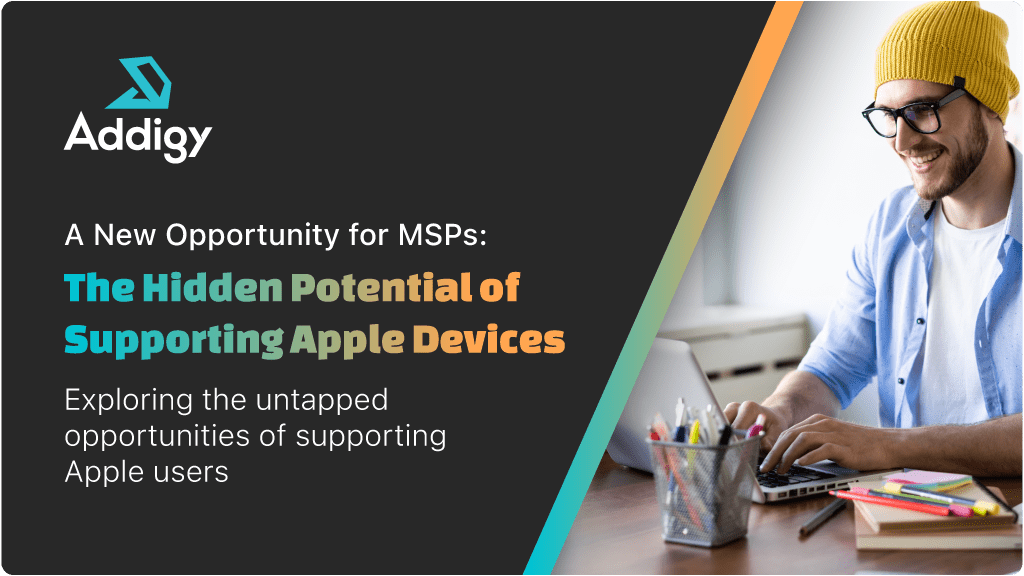 The benefits of partnering with Addigy
Addigy is leveraged by more than 4,000 businesses globally, helping to facilitate simple yet effective Apple Device Management. Once you join us as an Addigy partner, we will provide dedicated support, helping you to expand your client base and boost your MSP's revenue.
The benefits of partnering with Addigy are just as expansive as the capabilities of our solution.
Guaranteed Success
Addigy provides a dedicated customer success manager to guide your business through implementing and supporting our solution.
White-glove Service
Our expert technicians are always available to provide assistance, advice and support – no matter the time of day or night.
Access to the Partner Portal
We offer a partner portal with access to a unique training and marketing library filled with useful resources.
Consistent Innovation
We always listen to our partners' feedback to ensure our ongoing product innovations continue to meet your evolving needs.
To discover how Addigy helped one of our valued partners, Dr Logic, enhance the efficiency of their Apple support services, read our full case study here.
As the only cloud-based multi-tenant Apple MDM solution designed specifically with the needs of MSPs in mind, Addigy allows you to manage multiple clients and locations from a single view in real time.
With Addigy, software deployment is a breeze. You can deploy almost any software or setting, including commonly used third-party applications, with just a few clicks.
With a user-friendly, intuitive design, accessing Apple devices remotely has never been easier. At just the click of a button, you can remotely access any macOS device using an extensive array of built-in options.
Addigy's specialist Apple expertise, infrastructure and platform allow us to be first-to-market with releases, security patches and hotfixes. We keep you fully up to date with any updates to operating systems, devices and security posture.
As Addigy is fully cloud-based, it has more than 99.9% uptime, meaning you don't have to worry about the availability of your Apple support.
Monitoring & auto remediation
Consistently monitoring device health allows you to catch and resolve issues before they result in downtime for end users. Ensure compliance is always maintained by applying and enforcing policies to individual or groups of devices.
There's no need to manually configure new devices. With Addigy, you can onboard new Apple devices in less than 5 minutes without a technician ever needing to touch the device.
Addigy integrates with widely used PSA solutions and other commonly used MSP tools, including ConnectWise Manage, Datto/Autotask, BrightGauge, CloudRadial and more. You can introduce Addigy seamlessly into your current processes.
Maintain full security for clients with robust protective features. Configure identity provider logins at the login window, immediately lock or wipe devices remotely to protect critical data, and much more.
To discover more about the benefits of Addigy and how to sell this unique Apple MDM software as a partner, download our free guide.
Our Valued Partners
At Addigy, we strive to provide each and every one of our partners with outstanding support and assistance. Hear how our exemplary solution has helped UK businesses just like yours.
"We've worked with Addigy since 2018 and it's been a great experience. Addigy have been very responsive, helpful and proactive. Communication is good and we're kept well informed through regular webinars and tech updates. Addigy has opened up much larger opportunities for us. It's also helped us better manage our clients' systems and their security, regardless of their locations. We couldn't work without it!"
John Scrivener, Managing Director, Abbeycomp
"What really caught my attention was Addigy's focus on the managed service provider market. That's something they really understand and they built their product to work well with the way we work with our clients. If you're an MSP, it's a no brainer. Addigy is the only Apple focused MDM platform that also speaks to the needs of managed service providers. I don't believe there's anyone else out there, so you've got to take a look at it."
Ben Greiner, Director, Apple Technology at Ntiva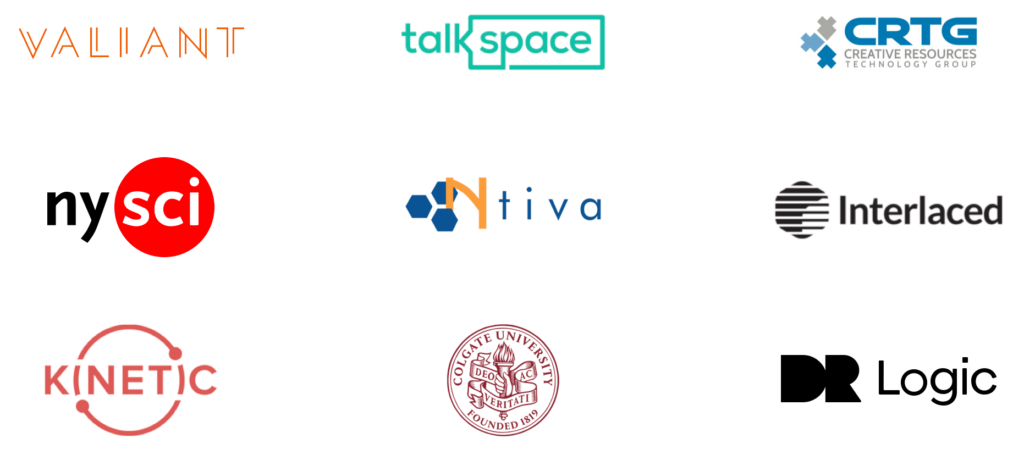 Experience the potential of Addigy
Are you ready to embrace the era of Apple? Designed specifically for the needs of MSPs, Addigy is the ideal tool to help you transition your MSP's services, facilitating seamless remote support, consistent monitoring, and efficient, effective remediation.
Want to trial its potential for yourself? Book a free demonstration today to experience the hidden potential of Apple support and unlock the new opportunities Addigy can bring to your MSP. In addition to our full demo, we will provide a 14-day free trial so you can test out the innovative capabilities of our solution for yourself.
Additional resources
Have we piqued your interest? Our resource library provides more information about the benefits of Apple device management and user support.