Let Your Users Help Themselves
Addigy's Self Service app allows your end users to quickly resolve their immediate problems under your supervision and with very little effort.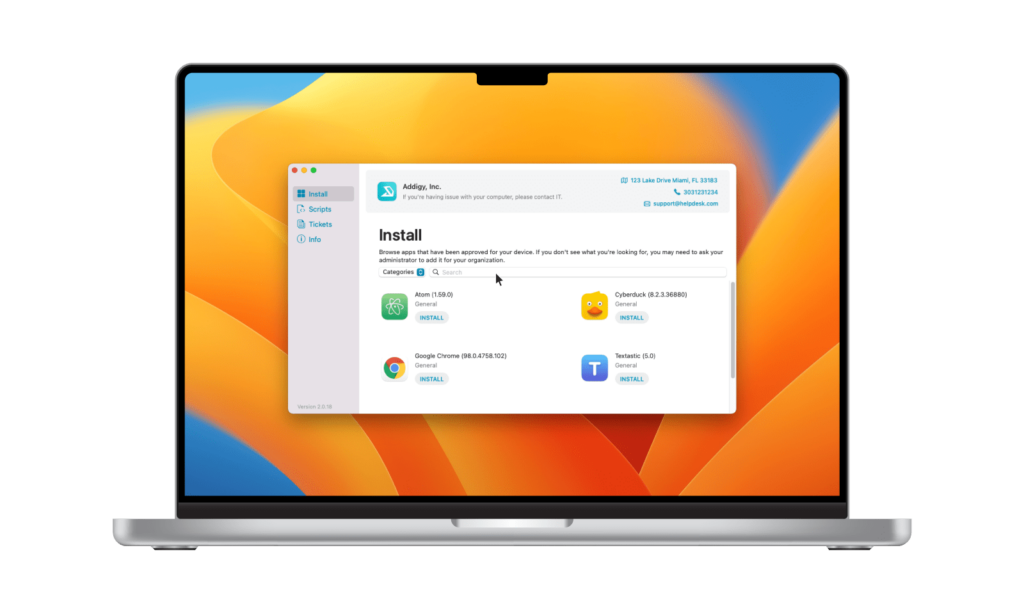 User-managed installation
Deploying and installing software on remote devices can be very disruptive to end user productivity. The smartest approach for non-critical software is to make software available for users to install at their convenience.
Addigy allows you to easily select which software packages and command line scripts are approved for users to view and install on their own.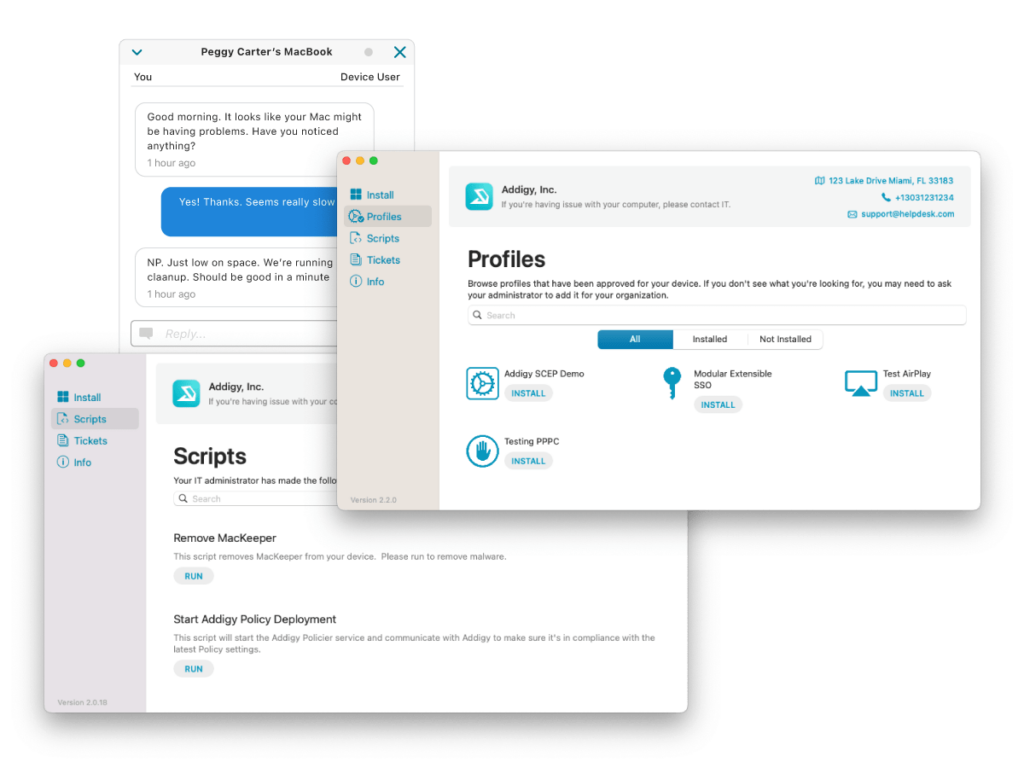 Live chat and support tickets
You can choose to enable live chat support for users to contact you directly when problems occur. Addigy also integrates with ticketing systems so that your users can request help through your existing support workflow.
Native Mac experience
Self Service is a native Mac app with intuitive macOS conventions, so your employees can start using it right away with no learning curve.
Branded UI
Self Service can be customized with your company's logo and contact information to help end -users understand where to get help.
Ready to see more?
Sign up for a personalized one-on-one demo or request a trial today.