No contracts. Monthly billing. No extra costs.
Addigy is the perfect Apple device management solution for any type of organization, large or small.
No more than
$ 6
per device
per month
Only $1 for iOS devices
Special programs for large fleets, MSPs, and education
All accounts include:
All Addigy features (see below!)
Monthly billing
Industry's best onboarding and support
The most powerful Apple Management platform at the best price.
Our competitors show you a monthly price, but you get billed annually, up front. 
At Addigy, you pay each month only for the devices you manage. (Minimums apply)
Our philosophy is to help you grow so that we can grow with you.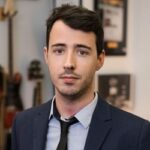 It was the right solution for us to do what we need to do and at the right price point.
A complete set of tools for any fleet. All included.
All of these features and many more are included with your Addigy account. Unlike our competitors, there are no added up-charges for vital features.
Cloud-based

No infrastructure or servers to maintain. Always up to date with the latest features.

Multi-tenant

Easily manage multiple organizations from one account.

Powerful macOS Agent

Way beyond simple MDM, Addigy allows you to work with Macs as if you're sitting at the keyboard.

Zero Touch Deployment

Seamless onboarding of devices out-of-the-box with Apple Business Manager and Apple School Manager integration

Automatic PPPC Distribution

Easily deploy software without interrupting your users' productivity.

Real-Time Device Management

Know the state of every device, at any time.

OS Patch Management

Approve – or block – updates to keep devices up-to-date safely.

Software Deployment

Any software or settings to one or more devices, easily and securely

Automated Maintenance

Automate Addigy to run common tasks on your schedule.

Remote Access

Securely view and control any Mac, anywhere, without end-user interaction with LiveDesktop or launch a remote control session via our exclusive Splashtop integration

Self-Service

A native Mac app for your device users featuring approved apps, self-run scripts, support requests, and notifications

Identity Management

Use your existing authentication system to log into the device (supports Okta, Google, AzureAD, and Office365)

Third-Party Patch Management

Keep commonly used third-party applications updated automatically

Public Software Catalog

Access and deploy commonly used third-party applications with just a few clicks

Remote LiveTerminal

Secure command line access to any device, right from your browser

Remote Monitoring

Addigy can watch for anything that falls outside of your security standard

Automated Remediation

Resolve monitoring issues automatically

Smart Policies

Create, configure, deploy and delete policies quickly and easily

Remotely Lock or Wipe Devices

Immediately lock or wipe devices remotely to protect critical data

Always-on Compliance

Enforce security settings to maintain always-on compliance

Password Resets

Automate password resets without the need for a technician

FileVault Encryption

Encrypt macOS devices with FileVault and escrow the keys to prevent unauthorized users from copying data off the drive

Device Details & Management Tools

Know what Apple devices are in your environment and access them with a single-click

Reporting

Access built-in reports or build customized reports to suit your needs

The Addigy Community

Copy and paste open source queries, scripts, monitors, and maintenance tasks created by other Addigy users

Third-Party Integrations

With commonly used enterprise and MSP vendors

API, included

Integrate Addigy with your existing systems

Proven Scalability

Tens to thousands of devices—whatever you need, when you need it
Start your 14-day free trial today
Unlimited devices, all features included.