Training for Apple Device Management using MDM and Addigy
Addigy offers three training programs to teach you everything you need to know about managing Apple devices in today's workforce.
Addigy Academy Basics
---
Self-Run Basics covered:
Introduction to Addigy
The Apple Ecosystem
MDM Basics
Addigy Certified Associate
---
1 day, hosted by Addigy
1-hour test
1-year certification
Addigy MDM
Management Best Practices
Policies & Device Control
Deployments & Patching
Already have access? Log In
Addigy Certified Expert
---
2 days, hosted by Addigy
2-hour test
1-year certification
Deeper into ACA topics, plus:
Addigy Identity
Advanced Scripting
Security & Monitoring
Managing OS Releases
Apple Business Manager
Already have access? Log In
Welcome ACN Members!
Getting Certified with Addigy will level up your expertise and make you and your team qualify for a higher level of customers who are already looking for experts they can trust with their Apple devices. Addigy Certifications are good for business.
Our ACA and ACE training will satisfy Apple Consultant Network's requirements for MDM Management.
Addigy Academy Basics (AAB)
Our entry level, self-paced course consists of four online modules found in Addigy Academy. The material is focused on those new to Addigy and the Apple ecosystem.
Read the Course Overview or Sign Up
Addigy Certified Associate (ACA)
Our intermediate course consists of one full day of instruction (in-person or remote) on the fundamentals of Apple device management using Addigy. Certification is valid for 1 year.
Addigy Certified Expert (ACE)
Two full days of instruction (remote or in-person) for users that want to dig deeper into the Apple ecosystem and device management. Certification is valid for 2 years.
Influential is our certified training partner based in the UK, offering ACA and ACE courses.
To learn more visit: https://www.addigy-training.co.uk/
"We can do one action that serves multiple clients…. So our team can can operate with increased efficiency… And we can decrease our MDM costs by approximately 40 percent"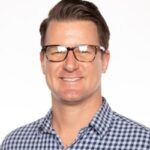 Justin Wells
CEO,
Interlaced.io
"Addigy's approach to nested policies is fantastic for MSPs. No one else is handling this correctly. Addigy is agile, responsive, and wants to make sure we have the information and collaboration to succeed."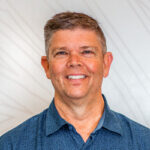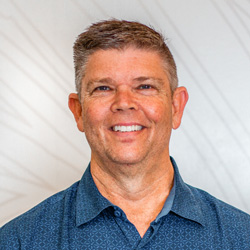 Russell Poucher
President,
Creative Resources
Technology Group
Watch Addigy In Action
Browse a collection of short videos showing some of the basic features of Addigy.
We'd love to hear what you needs are and show you how Addigy can help solve them.