Addigy vs Jamf: Apple MDM Software Comparison
If you're considering a move to Addigy, you're in good company. Many organizations have made the switch to Addigy for its streamlined approach and comprehensive features. Here's a quick comparison of the two platforms to help you make the best decision for your organization.
When it comes to Apple device management, Addigy offers a clear advantage over Jamf. Addigy's platform consolidates macOS and iOS device management into a centralized location, offering unparalleled oversight of all of your managed Apple devices.
Pros are choosing Addigy over Jamf for device management
In today's highly-connected remote work environment, you cannot afford to trust your Apple device management strategy to anyone but the best. The breakdown below illustrates the many ways Addigy outperforms Jamf Pro:
---
Monitoring and remediation
Easily monitor the security and compliance status of all devices in real-time, and automate the remediation of any issues without any manual intervention. Addigy can also run regular maintenance when convenient for you and your end users. Jamf Pro provides active monitoring of the system but falls short on details.
---
Free onboarding and training
Onboarding with Addigy is seamless and free. When you sign up with Addigy, you'll be assigned a dedicated solutions architect who will help you get started and offer best practices along the way. In addition, your entire team also has free, unlimited access to our Addigy Academy Basics training course, which covers the foundations of the Apple ecosystem, Apple device management, and the Addigy platform.
Jamf Pro offers whitepapers, videos, and eBooks but no free coursework. They also charge an onboarding fee for their platform.
Read more about Support and Onboarding
Read more about Addigy Training
---
100% cloud-based
Addigy is a complete, cloud-based web app. There is no need for installing and maintaining on-premise servers or learning separate distributed applications. Even in Jamf's "cloud" product, you still have to worry about your individual instances and how they scale and perform.
Addigy's web infrastructure scales as needed and is constantly monitored for performance and uptime. New features and improvements are available immediately.
---
Live Features for immediate troubleshooting
Command-line access into any Mac anywhere, from your browser
LiveTerminal gives you a secure terminal session directly from within Addigy without compromising simplicity or security. Jamf Pro doesn't provide any remote access to help end users in their time of need.
Integrated remote control
LiveDesktop provides desktop view access and remote control capabilities, included at no additional cost. For even more features, Addigy has built-in Splashtop Remote Access support.
Remote access is not included with Jamf Pro, which means you'll also have to worry about purchasing, installing, whitelisting, securing, managing, and updating a remote access tool.
More about live management features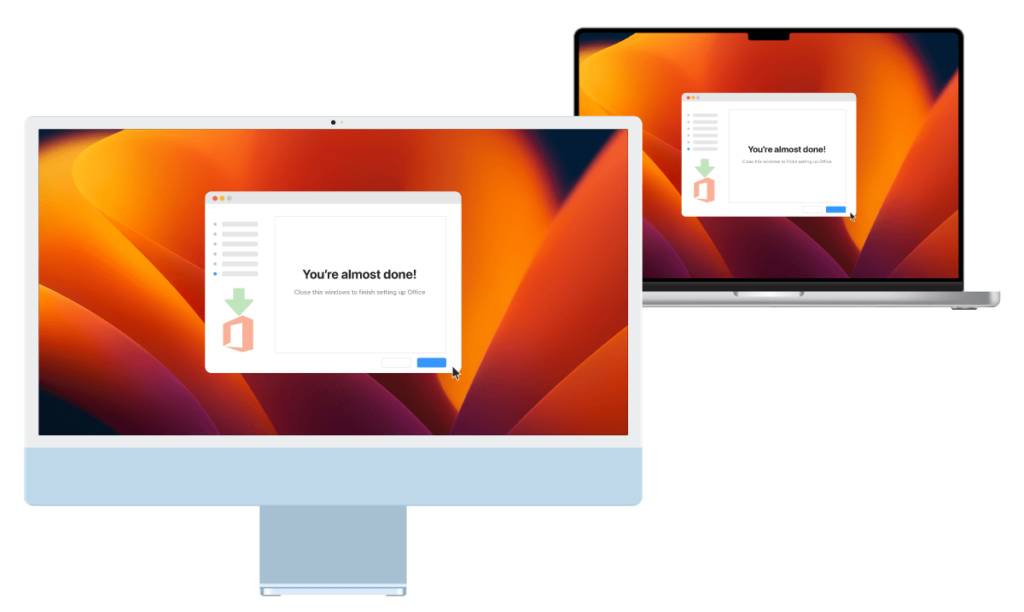 ---
Addigy's cost and flexible pricing options
With multiple options for acquisition, you have the choice to select month to month, annual or multi-year options. These opportunities allow you to acquire software in a way that makes sense for your company and avoid being tied to a restrictive license model.
Jamf has complex, individual pricing options that pose challenges to scalability or lock you in without recourse.
Whether you're looking for live device monitoring or integrated remote control, Addigy is the best-in-class Apple device management system. When it comes to Addigy vs Jamf Pro, Addigy outperforms Jamf Pro in nearly every way.
Jamf Pro
THE BASICS
Asset Management
Dashboards & Reports
User & Client Management
Profile Management & Deployment
Supports Automated Device Enrollment (ADE)
Hardware Inventory
Self Service Catalog
Apple Apps & Books Support
Scheduled or On-Demand Maintenance Routines
Real-time Device Monitoring & Alerting
Screen Sharing
FREE Onboarding Training
PLUS MORE
Instant Remote Command Execution
Real-time Communication
Live Device Shell
100% Cloud Architecture
Direct Command Line Access
Integrated Remote Control (Multiple options)
Active Monitoring with Automated Remediation
Dynamic Peer-to-Peer LANCache Software Distribution
Live Script Execution at a Global, Departmental or Individual Level
Up-to-the-minute Software Inventory & Status
This ex-Jamf user made the switch to Addigy
Ready to see more?
Sign up for a personalized one-on-one demo or request a trial today.