ADDIGY — AN APPLE DEVICE MANAGEMENT PLATFORM
We Make IT Easy to
IT issues can't wait for your tools to catch up. That's why Addigy gives you real-time feedback and alerts. As in right now, at this very moment.
MDM Commands Processed Daily
Remote Control Sessions Started Monthly
Everything You Need to Manage and Secure Your Apple Devices
Addigy is cloud-based and multi-tenant, so you can manage devices all over the world through a single console.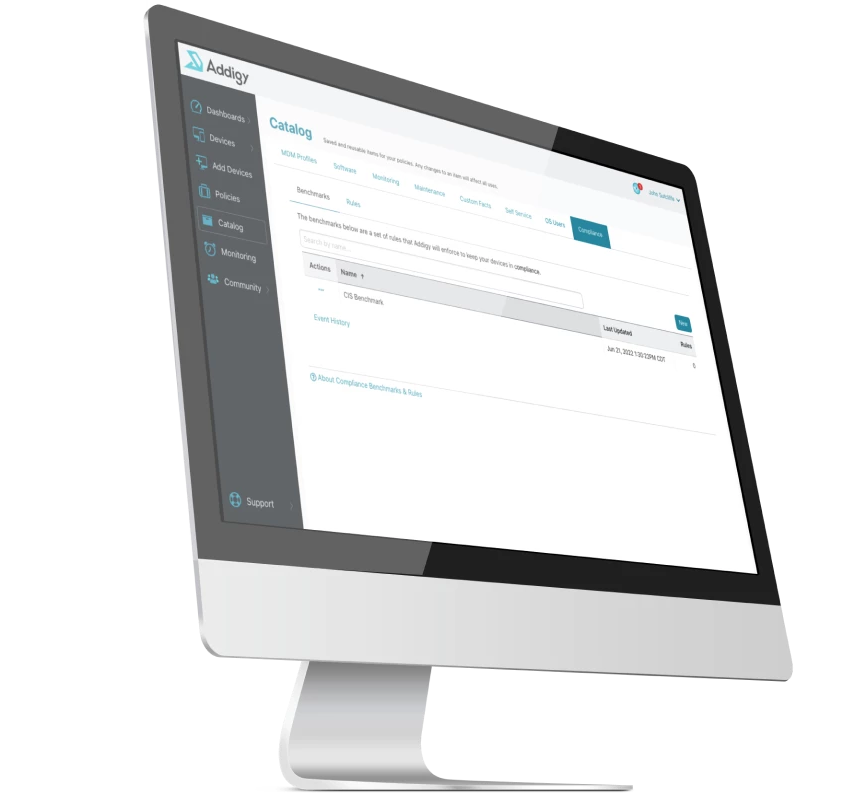 Security & Compliance
Enforce security settings to maintain always-on compliance.
Learn More
System Updates
Apply Apple OS updates with a single checkbox.
Learn More
Software Deployment
Deploy software and settings easily to one or more devices at once.
Learn More
Automation
Built in remediations, scripts, and more to automate repetitive work.
Learn More
Device Management
Get real-time access to devices to resolve issues fast.
Learn More
Self Service
Let users help themselves by installing apps, running scripts, and more.
Learn More
Real-Time Alerts and Monitoring
Catch and resolve issues before they result in user downtime.
Learn More
Automated Device Enrollment
Onboard new users in minutes without ever touching the device.
Learn More
Inventory Management
Know how many devices are in your network, who owns them, and what's on them.
Learn More
98.9% Customer Success Rate
We don't lock you into contracts, because we don't have to. We're dedicated to doing our best to help our customers secure and scale their Apple fleets.