Apple to Announce Never Seen Before Specs on Mac
Do you have Apple's next event on your calendar yet? A new ARM-based Mac could be announced Tuesday, November 10th, and the Apple community is anxiously waiting to see just how high the iconic brand's engineers raise the bar.
With this potential release, Apple has the opportunity to add an amazing new Mac to the line-up, with never-before-seen specs that will make headlines.
---
How We Got to Apple Silicon for Mac
Apple introduced its smallest and lightest form-factor Macbook back in 2015 and then, in July 2019, the Macbook was discontinued for a few unofficial reasons.
The revolutionary Macbook had a retina display, introduced a novel battery design, and topped the portability line-up. But it was constrained by two major design elements:
The thermal capacity of Intel-based, fanless Macbooks, which regulated CPU performance to keep the thermal under control
The troublesome butterfly keyboard design
It seems reasonable to expect that the engineers at Apple will have solved both of these problems in the new model.
What Will the Next Generation of Mac Do?
At the November 10th event, we expect to see the new ARM-based Mac, in conjunction with the release of macOS BigSur.
There are a few features to keep an eye out for:
Improved thermal performance. We can expect to see a highly refreshed MacBook with the new ARM-based processor, like the A12 in its sibling iPad Pro sibling. This new configuration will attain fanless thermal performance never possible on Intel.
An updated keyboard and microphone. It will no doubt leverage the most recent and well-liked keyboard design, along with additional features like the studio-quality microphone found in the 16" MacBook Pro and the wide array of options found in the eight core A12Z bionic processor.
Extended battery life. We will see battery life go through the roof in a way that that rest of the Mac line-up can't match.
This Mac may also debut at a price point that shakes up its accessibility for businesses and educators.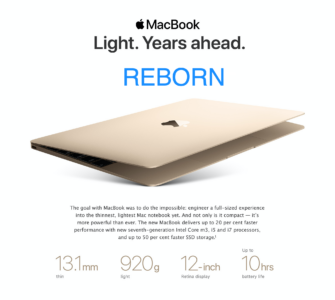 Apple Silicon Will Raise the Bar for Specs
Altogether, Apple has the ability to introduce the potential new ARM-based Macbook they always wanted, without constraints imposed by Intel.
As they combine the power of the A12 processor with the proven software features that have been battle tested in the iOS and iPadOS line-ups, there's little doubt that this machine will wow consumers.
The only question is how many A12-based features they unlock without superseding what the flagship MacBook Pro can do.