Streamline Your Work in Addigy with Updates to Support

We Heard You!
Addigy really loves its customers (that's a given!), but what we love even more, is when you share your thoughts with us. This is why we gathered your feedback about UI/UX and turned it into actions!
A New Era
Today marks the beginning of a new era for Addigy: Web UI. We are on a mission to provide our customers with not only a sharp and user-friendly interface, but also a premium user experience that allows for elaborate and efficient workflows without all the added complexity. Addigy gets it—our customers simply do not have time to be stuck on a loading screen or jumping through hoops to get simple functionalities deployed. With this in mind, Addigy commits to working diligently on our user interface and user experience moving forward. Don't worry though, your current workflows won't be disturbed through our UI optimization. You also won't wake up one morning to a completely new Addigy look, but you will begin to notice gradual, intuitive improvements along the way.
First-in-Line: Solutions Page
Our first UI optimization comes to the Solutions page, which has been revamped from top to bottom. What was once a quick way to access our knowledge base within the web portal, is now a centralized hub for information and a guide for new customers. This will simplify the onboarding process for new customers and provide clearer knowledge resources for current customers.
What's Changed? Let's Take a Look
Before: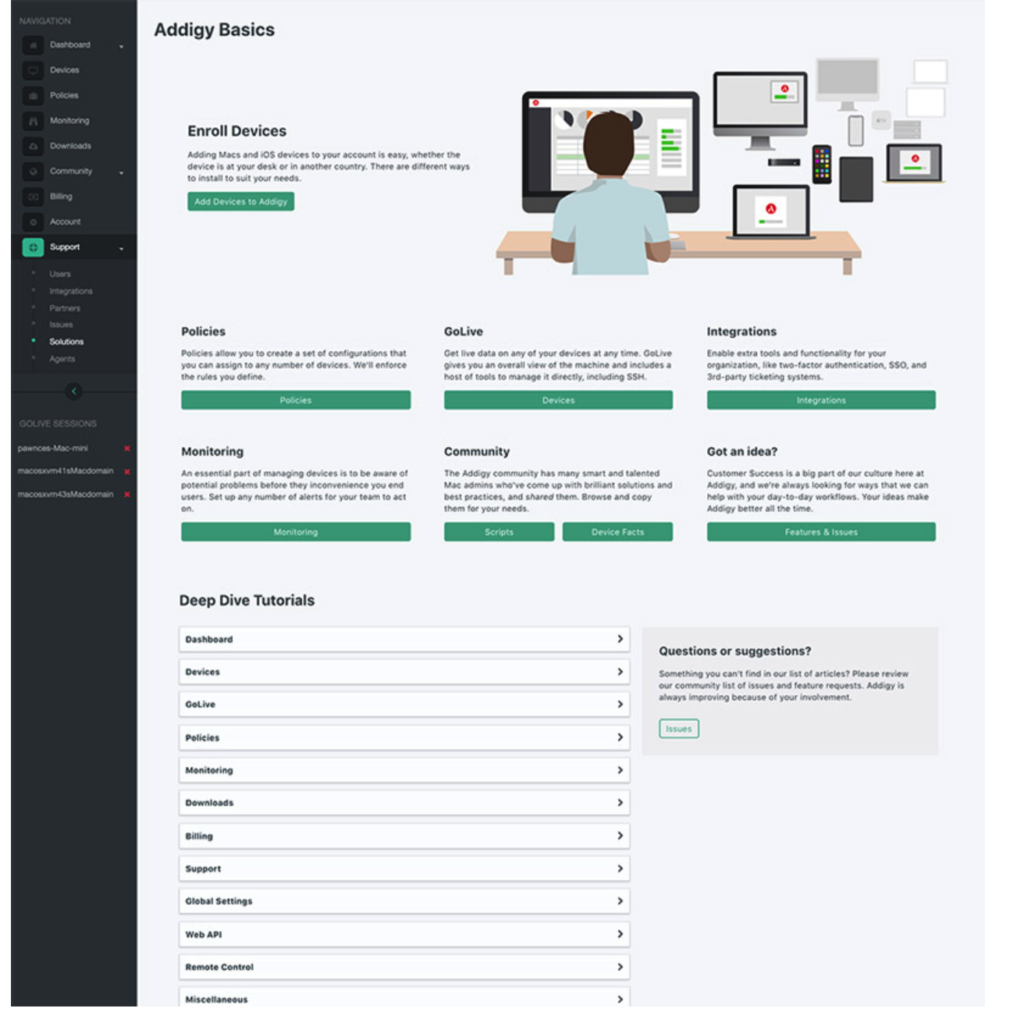 Next? Users Page
Second in line is the Users page. The Users page is where you can add/remove users from your organization, give them different permissions across the platform, view individual user activity, and export user data. The strong functionality of the Users page remains the same, but what has changed is the way we display this information. The previous UI was a tad clunky and slow, so we polished it up for you by giving it a smooth appearance and utilizing the pages real estate more efficiently, making the overall page more performant.
What's Changed Here?
Before: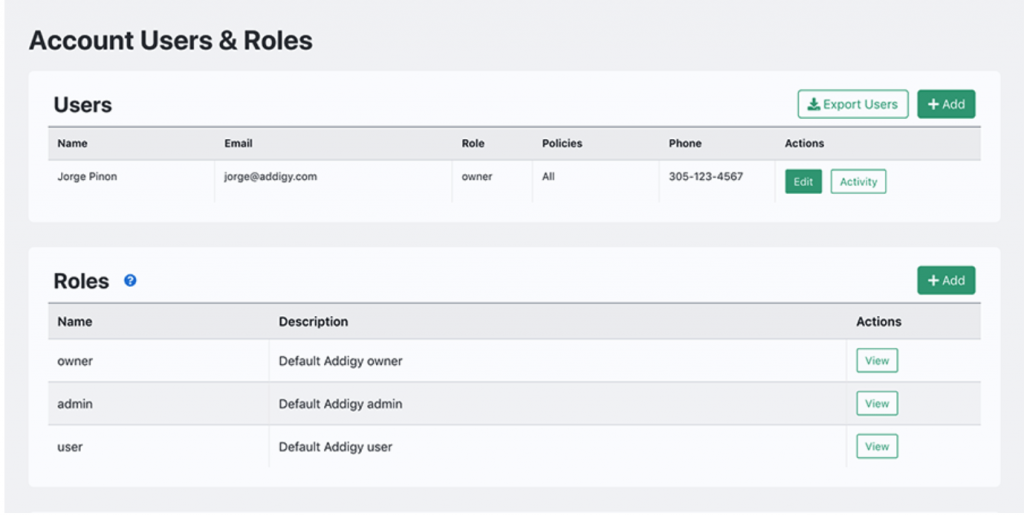 Now and Later
This is only the beginning. We are committed to creating the best overall user experience possible for admins managing Apple devices. From here on out, we plan to make changes to the Issues page, Integrations page, and the File-Manager modal that you see when creating custom software. Stay tuned, as this is just the first of many exciting updates to come!