Zero Trust Security for macOS: Addigy Launches Microsoft Conditional Access
Addigy is proud to announce the launch of Microsoft Conditional Access for macOS, available to all Addigy customers as a public beta. With this launch, Addigy will enable functionality to integrate directly with Microsoft Endpoint Manager and Azure Active Directory. This integration will allow Addigy macOS MDM managed devices to connect directly to Azure AD registration state, providing Addigy administrators with a rich and customizable management experience to tailor their macOS end-users experience while still providing the native Microsoft Azure AD Conditional Access sign-in support and capabilities for a Zero Trust access model for macOS.
The integration uses Addigy's built-in Compliance features to calculate the macOS devices' compliance state based on the Compliance Engine Benchmarks, which are highly customizable and configurable rules that also allow for scripted remediation when non-compliance is detected. This means that beyond the standard rules for FileVault status or password, you can add any number of custom complex device facts or rich out-of-the-box device facts to calculate compliance.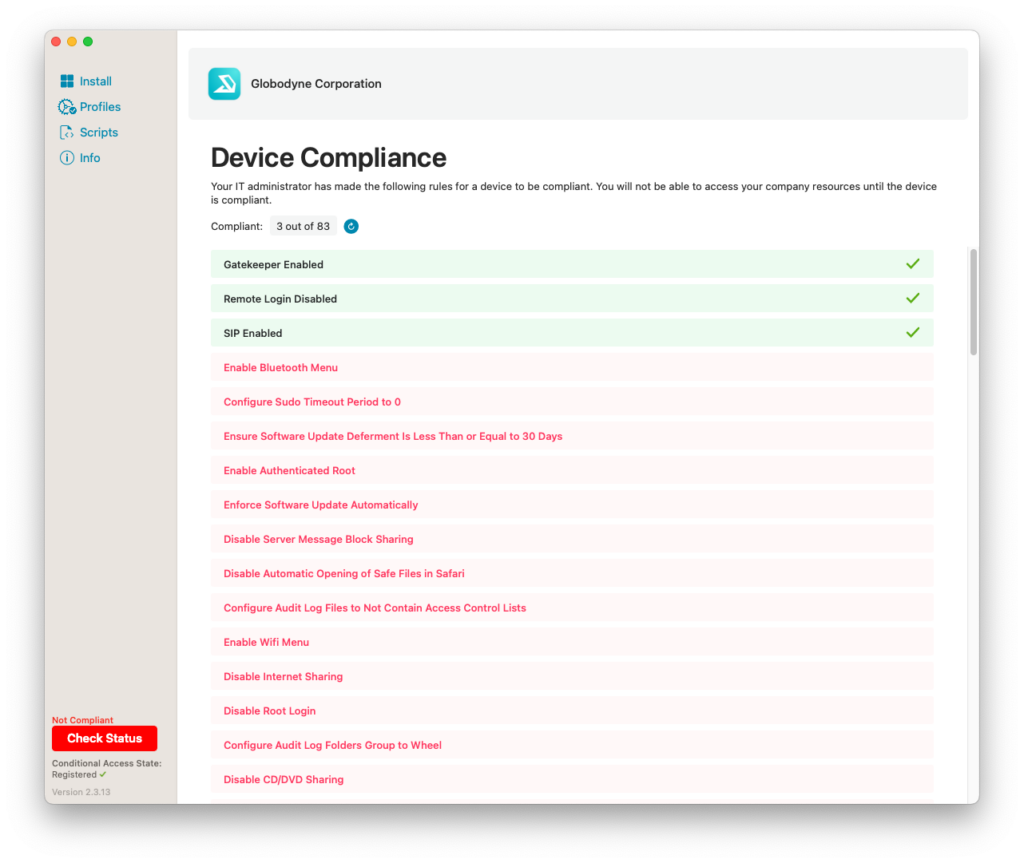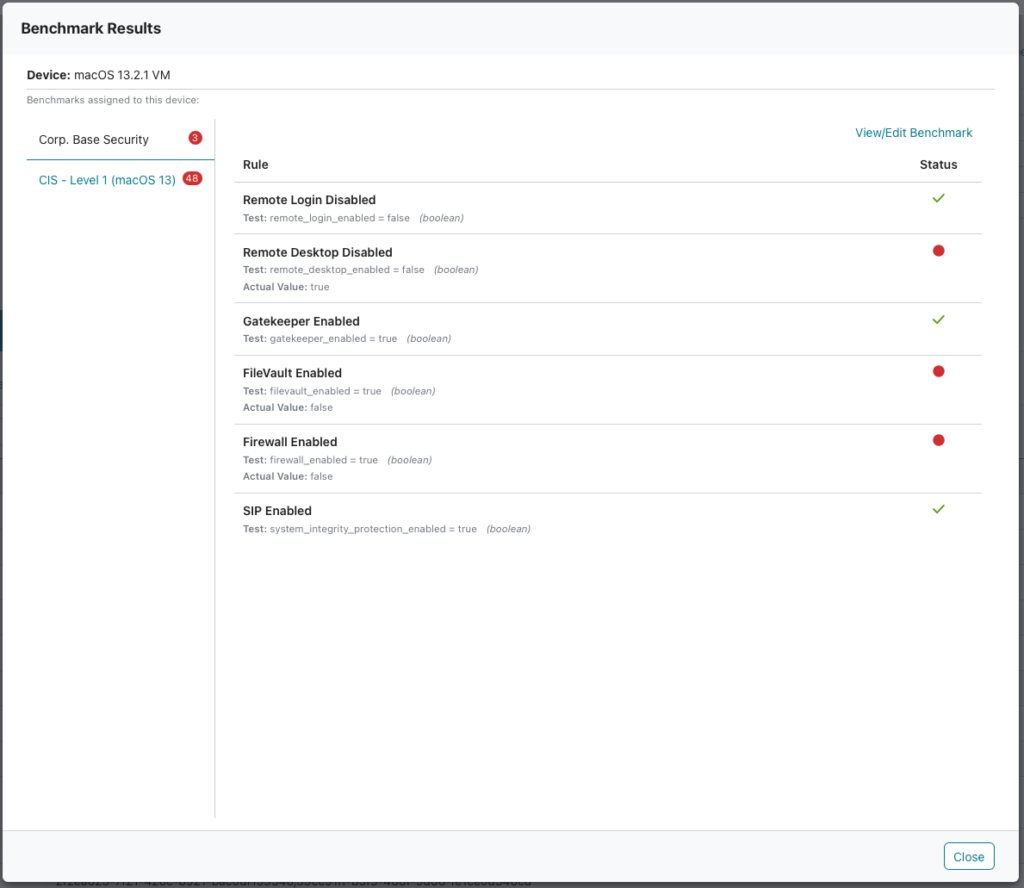 In addition to native Azure Active Directory sign-in support, complex Compliance Calculations, and end-user compliance state transparency, this new integration offers a guided end-user remediation workflow. If an end-user is enrolled and managed by Addigy but not registered with Azure AD and therefore not compliant, they will be directed from their failed Azure AD sign-in (when blocked by the conditional access policy) to Addigy Self Service, where they can register and securely access restricted content. If an end-user is already registered but just not compliant, they will be shown why the device is not compliant so they can take action to remediate it, if the Administrator has not already remediated the issue with the scripted auto-remediation feature of the compliance engine rule or the device facts they source from. Alternatively, the end-user can start an on-device live chat to get help.