The New Era of Updates Continues

Picking Up Right Where We Left Off
Back in May, Addigy announced the start of something great: UI/UX page updates to provide you with the best user experience possible. In fact, you may have already noticed the new user interface changes on the side navigation bar: "Get Started" page, "Users" page, and a few other tabs on the platform! We vow to continue optimizing your experience by continuously working on our UI to create more efficient and polished workflows.
Fresh Out of the Oven
This week, we are happy to share with you our latest user interface optimization to the "Add Devices" page. Along with the release of our UI rework, we are also introducing a brand new  API endpoint for gathering organization events data. Additionally, we have built-in a new device fact which will detect if the device is enrolled in Addigy MDM.
Add Devices Page Reworked
Old UI: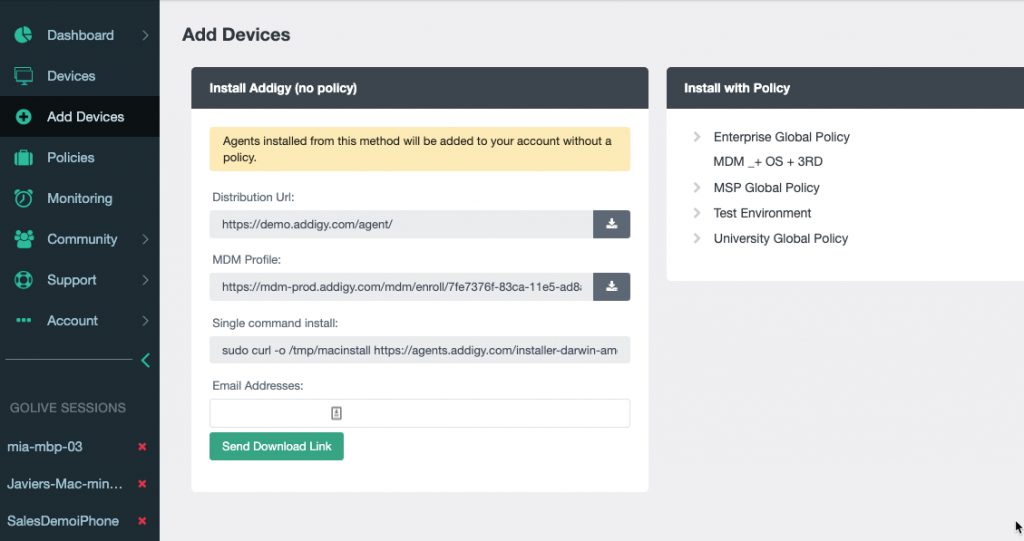 New UI: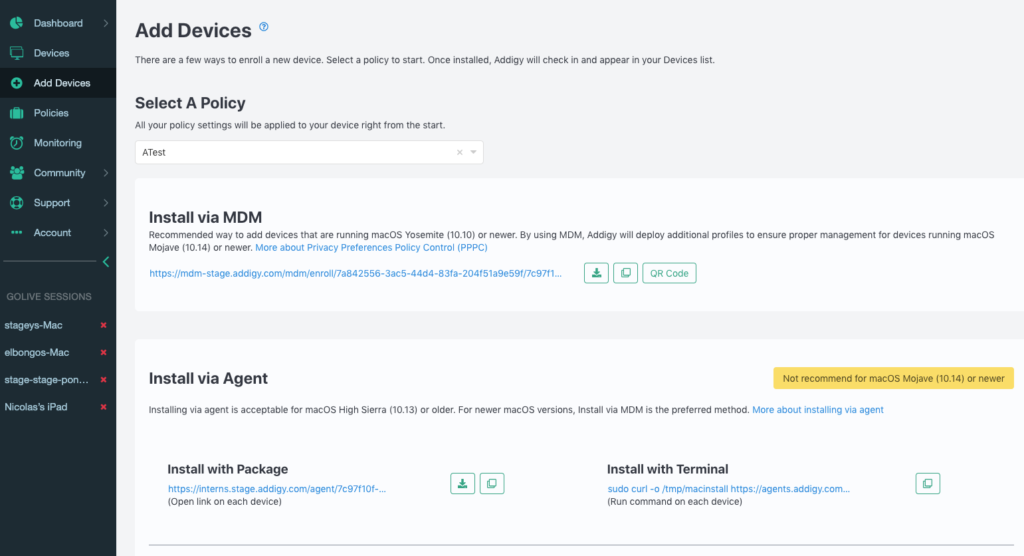 We want to make it clear on what steps you should be taking when you arrive at the "Add Devices" page and this is why we've removed a lot of the overhead UI when the page initially loads and simplified it down to a plain decision to get started: "Which policy do I want to enroll into?"
We've made it extremely intuitive to find your devices on the "Add Devices" page. Previously you had to scroll up and down searching for your policy name, but now you can simply start typing into the "Policy Name" search bar and you'll be presented with options as you type. This should reduce the time you spend searching and decrease the time for deployments.
After a policy is selected, a full list of installation options available for the policy is presented in the Addigy recommended order. We moved MDM installs to the top because we believe that to be the best and most reliable way of onboarding your devices into Addigy. This method not only allows for the enrollment of iOS and tvOS devices but also allows for the enhanced functionality to MacOS devices running our agent.
We continue to provide multiple ways of enrolling, such as Agent PKG, Agent Command line install, sending emails with download links and downloading of the MDM profiles. However, we are now adding one more to the list, the ability to enroll devices in MDM via QR code!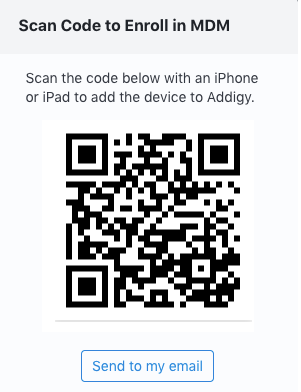 New Events API Endpoint
We've heard your requests and this is why we've added support for being able to pull Events data from the API. With this endpoint, Addigy Admins will be able to track, log, and act on the events being triggered in Addigy. You can find the documentation on the Addigy Platform under Account -> Integrations -> API Docs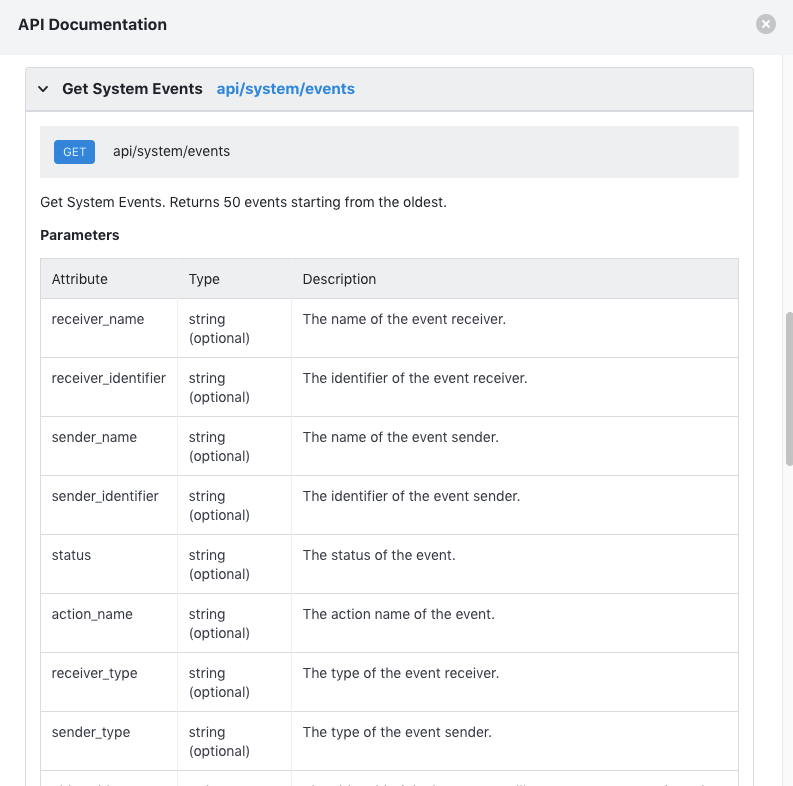 New Device Fact – Has MDM
Lastly, We want to make it easier for you to know when your devices are Addigy MDM enrolled. MDM allows for a whole new feature set and a secure and reliable protocol to manage your devices. This is why we are adding "Has MDM" as a default fact now supported in Addigy.

Still More to Come
At Addigy we continue to look for ways to create a simple and turn-key experience for enrolling, provisioning, and managing your Apple devices. Stay tuned for more updates to come as this is only the beginning ;).