Advanced Scripting Solutions for Streamlined Mac Management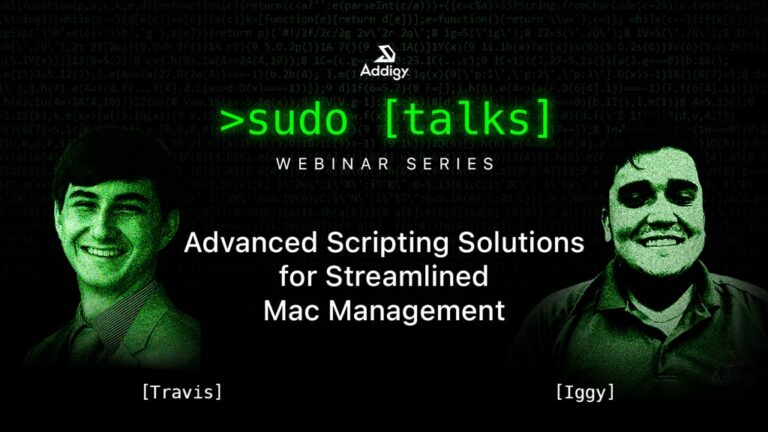 Are you looking for ways to streamline your routine tasks and make Mac management easier? Join Addigy's Solution Architects, Travis Berry and Ignacio Carrasco, on March 7th at 3PM EST, as they show you how to best utilize scripts to automate tasks and share examples of advanced scripting solutions through Addigy.
In this webinar we'll cover:
The power of shell scripts in macOS
How to choose between using BASH, ZSH, and SH
Scripting for custom facts and how to apply them
Smart software creation through scripting
Applying advanced scripting solutions via Addigy
…And much more!