Build Your Apple Foundation
This event has passed, but you can sign up to watch.
Nov 8, 2023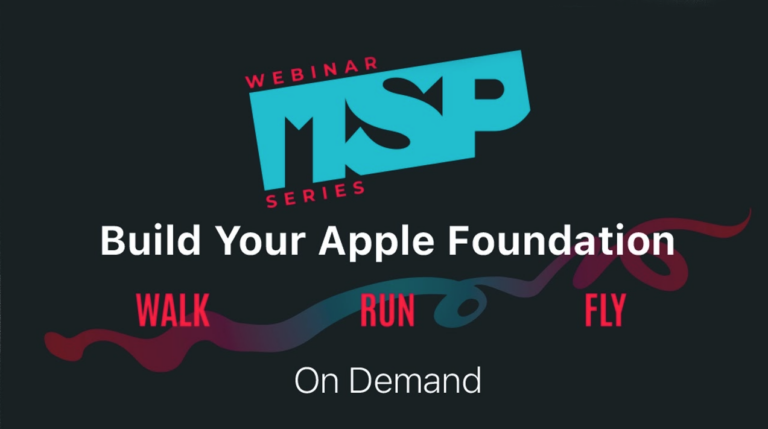 Watch our transformative series with Ben Greiner, Addigy's Apple Champion & Growth Advisor, now available on-demand. Learn to thrive in the Apple ecosystem, reduce frustration, and deliver exceptional Apple experiences through our actionable tips on growing your MSP business with Apple. The topics in our series are divided into three 30-minute webinars each—Walk, Run, and Fly—covering essential concepts, challenges, and advanced strategies.
After viewing our 3-part Build Your Apple Foundation series, you will be able to:
Realize the benefits of becoming a certified member of the Apple Consultants Network
Quickly become a successful member of the Apple Consultants Network
Make money with Apple Business Stores
Appreciate the advantages of Apple Business Manager
Understand the training opportunities from Apple and Addigy
Talk with your clients about Apple Business Connect and Tap to Pay on iPhone
Position your team as thought leaders in the Apple space
Want to see more of our resources on growing with Apple? Check out our MSP hubpage.