How to Best Prepare for macOS Sonoma & iOS 17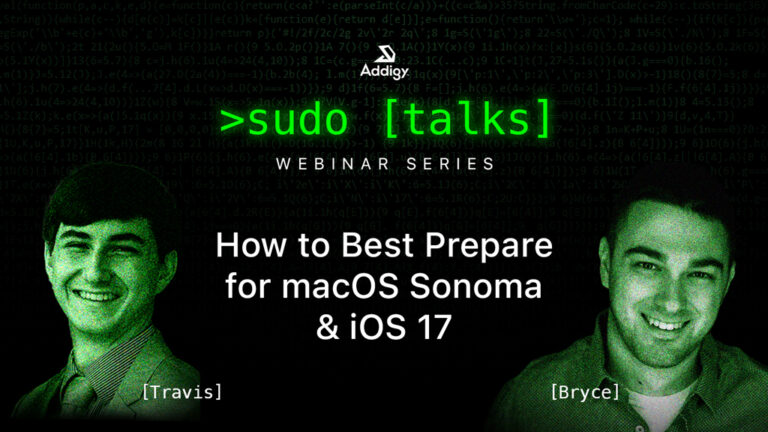 Missed our live webinar on preparing your devices for macOS Sonoma & iOS 17? Watch it on-demand!
In this episode, Addigy and Apple experts Bryce Carlson and Travis Berry dive into the necessary preparations for the highly-anticipated release of macOS Sonoma and iOS 17/iPadOS 17.
Our experts guide you through:
Exploring New Features: Discover the game-changing features and disruptive changes that have arrived with macOS Sonoma, iOS 17, and iPadOS 17.
Preparing Your Devices: Learn essential strategies to ensure your devices are ready to embrace the upgrade seamlessly.
Efficient Deployment: Explore how Addigy streamlines bulk deployment for macOS and iOS, making updates effortless.
Deferring The Upgrade: Not ready to upgrade your devices yet? We share our best tips on how to successfully postpone the update.
Sneak Peek at DDM Protocol: Get an exclusive preview of our revolutionary Declarative Device Management (DDM) Protocol for All Apple OS Updates & Patching. We've transformed the way you handle updates for macOS, iOS, iPadOS, and tvOS.
…and much more!