Introducing OS Updates via DDM
This event has passed, but you can sign up to watch.
Nov 1, 2023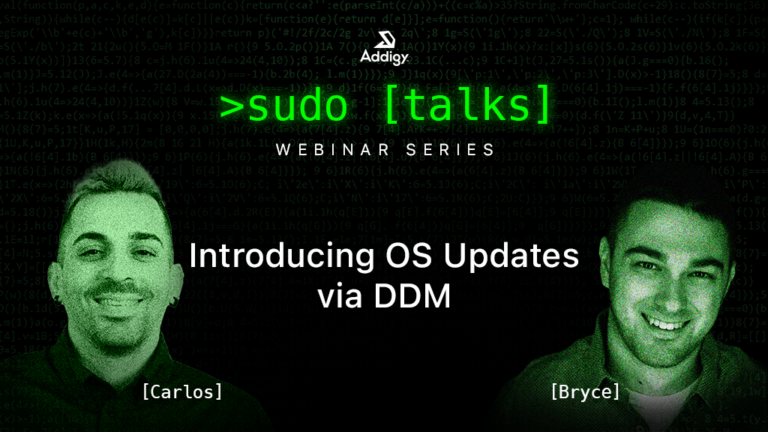 If you couldn't join us for our exciting webinar on the launch of OS updates via Declarative Device Management (DDM) for Apple devices, you're in luck! We've got the video available for you to watch on-demand.
In this webinar, our Apple experts, Bryce Carlson and Carlos Ruiz, provided a comprehensive exploration of OS Updates via DDM, currently available as an open beta for all Addigy administrators. Plus, get a sneak peek at our upcoming beta release, which focuses on DDM-based commands and Profiles.
Revisit the discussion on how to:
Enhance User Experience: Learn about offering users the flexibility to defer or enforce installations for a smoother experience.
Ensure Timely Updates: Discover how to set specific dates and times for update enforcement based on the device's local time.
Stay Informed: Find out how even if a device is offline during the scheduled update, the user will receive prompts to ensure updates are not missed.