Streamlining Compliance and Conditional Access for macOS
This event has passed, but you can sign up to watch.
Sep 7, 2023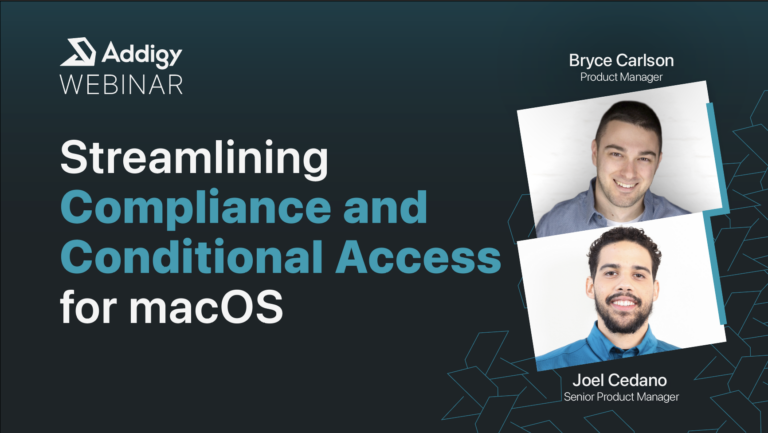 Did you miss our live webinar on revolutionizing macOS device management with Addigy Compliance & Conditional Access? You can now watch on-demand!
In this webinar, our team shows you how to effortlessly meet CIS/NIST standards with just a single click. You can also discover how the integration with Microsoft Conditional Access guarantees data security and identifies devices out of management, putting macOS devices on par with other platforms in the workspace.
Don't miss your chance to enhance your macOS device management experience. Watch the recording now to discover how you can streamline your processes and elevate your security standards with Addigy.