Strengthen Your Endpoint Security with Addigy & Malwarebytes
This event has passed, but you can sign up to watch.
Aug 30, 2023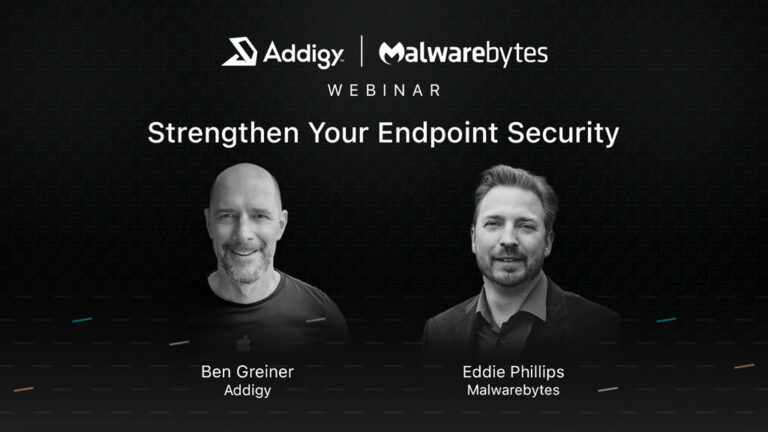 As cyber threats continue to evolve, protecting your Apple devices has never been more critical. We are excited to bring you a joint webinar with Malwarebytes, a leading provider of real-time cyber protection! Watch the on-demand recording to see how the Addigy and Malwarebytes OneView integration empowers IT professionals to enhance endpoint security management for Apple devices.
In this on-demand webinar, you will:
Uncover the vulnerabilities of Apple's macOS to malware, viruses, adware, and PUPs
Learn why traditional endpoint security solutions are not enough in today's threat landscape
Discover the seamless combination of Addigy & Malwarebytes to fortify your endpoint security through layered protection
Interested in Malwarebytes for your endpoint security needs? Contact [email protected].