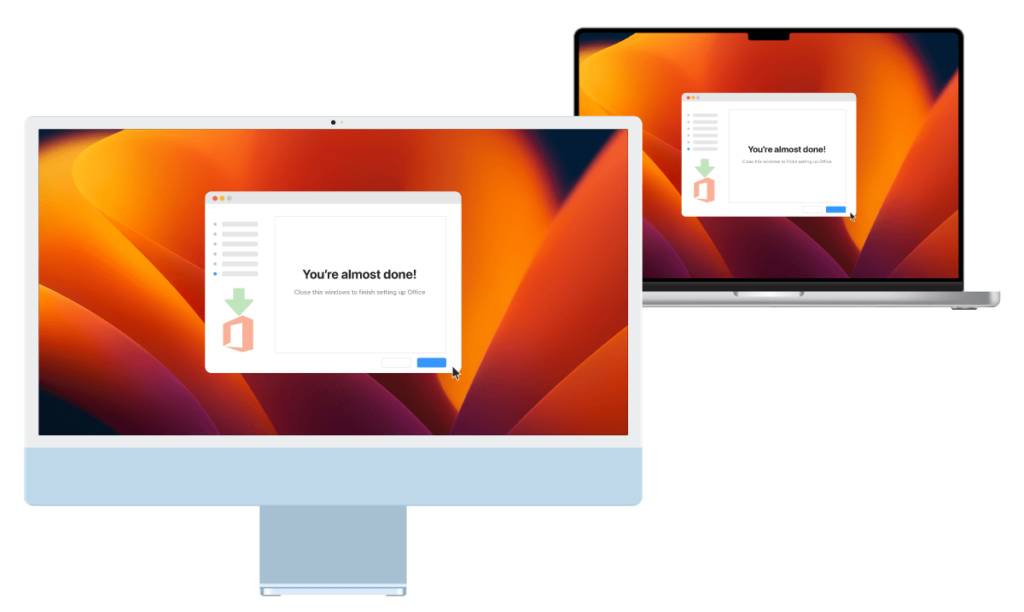 Addigy LiveDesktop: Remote Access, Control & Management of Mac Devices
Speed, precision, and security are all major factors when it comes to remote access and macOS device control.
As an increasing number of new devices get added to remote work environments, IT specialists need to be able to troubleshoot with ease. This means assisting end users quickly and without the extra hassle of new applications, installations, and risky third-party tools.
Addigy LiveDesktop doesn't require additional software installations, local user creations, or Privacy Preferences prior to connecting to macOS devices. Providing remote Mac support is easier than ever with Addigy.
What is Addigy LiveDesktop?
Addigy LiveDesktop offers a modern, unrivaled experience for remotely controlling macOS devices. Unlike other third-party tools that install a separate application before you can start controlling a new device, LiveDesktop uses the Remote Management framework built into macOS.
With this framework in place, LiveDesktop securely tunnels traffic from that service to a unique URL which you can access from your Addigy dashboard.
IT Teams Provide 24/7 Support with Addigy's Mac Remote Management System
Providing 24/7 remote support is one way that IT teams keep the wheels of business constantly turning. Successful organizations understand the importance of servicing software or devices, and they're willing to invest the right resources into producing actionable results.
Here's what you can expect from macOS remote access with Addigy.
Security
There are plenty of remote access solutions on the market, but do they meet your organization's security standards? Third-party cyber risks happen when organizations don't truly understand or prioritize the need for authentication, encryption, authorization, and compliance.
With Addigy LiveDesktop, you don't have to sweat over security protocols.
Flexibility
A flexible and scalable remote access management tool means that you can adapt to needs or issues as they arise. When your business adds new devices, merges with another team, or wants to stretch its capabilities, you need to know that your tech stack measures up.
Partnership
Remote access is important to IT resolutions, but it can also expose clear vulnerabilities when not handled properly. Businesses need remote access solutions that are true partners for the long haul. Remember—this isn't just about buying software. It's about helping you conduct business and service customers according to your goals and values.
How to Enable Remote Management with LiveDesktop
At Addigy, our goal is to make your setup processes simple and hassle-free. To remotely manage devices running macOS 10.13 and older, LiveDesktop requires no additional settings. For devices running macOS 10.14 Mojave and newer, you'll need to enable MDM before you can leverage all features.
Remote Management is natively installed on the latest macOS devices. LiveDesktop attempts to enable this service automatically, but there are a few occasions in which you may need to manually enable it. Addigy's support docs highlight how to enable RM quickly and easily.
Addigy + Splashtop
Finally, because we know everyone loves options, Addigy also includes Splashtop's Remote Access in your subscription in addition to our native LiveDesktop capability. The Addigy Splashtop integration allows you to launch a Splashtop remote control session directly from the Addigy console, allowing you to remotely control the device and remediate any issues that may have required you to be physically present on the device.