Press Release | Addigy's Jason Samples Among 2022 CRN Channel Chief Honorees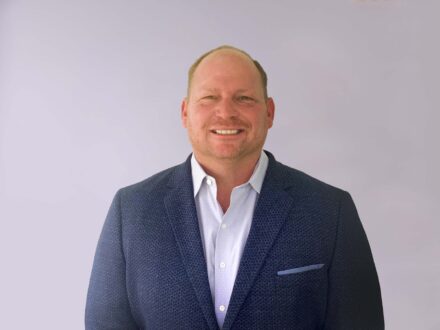 Addigy Chief Revenue Officer Jason Samples has been named to the 2022 CRN Channel Chiefs list. CRN, a brand of The Channel Company, has recognized him as a leader, influencer, and innovator in the IT channel.
A panel of CRN editors selected the honorees for their channel dedication, industry stature, and accomplishments as channel advocates. The 2022 Channel Chiefs are influential leaders who continue to shape the IT channel with innovative strategies, programs, and partnerships.
Tapped as chief revenue officer in November 2021, Samples continues to improve upon Addigy's aggressive revenue growth strategy by assessing and evaluating new business opportunities in the MSP space, bringing on key integration partners that add value to the Addigy platform, and leading efforts to establish Addigy as the sole thought leader for Apple device management in the MSP community.
Prior to his current role, he served as Addigy's vice president of worldwide revenue, where he led the company through four consecutive quarters of accelerated revenue growth; merged marketing and sales into a single revenue team to create a collaborative team setting where team members share accountability; spearheaded Addigy's involvement with key events throughout the year to increase awareness of Addigy in the MSP community; and led efforts to secure new integration partners.
"We're incredibly proud of what Jason has accomplished during his time at Addigy and for the IT channel community as a whole," said Jason Dettbarn, founder and CEO of Addigy. "This award speaks volumes about not only Jason's ongoing commitment to delivering value to MSPs but also to Addigy's continued efforts to become more than just another vendor to MSPs. We're not just transacting with our customers; we're partnering with them. From what I've seen, Jason has made that quite clear to the IT channel community."
"CRN's 2022 Channel Chiefs recognition is given exclusively to the foremost channel executives who consistently design, promote, and execute effective partner programs and strategies," said Blaine Raddon, CEO of The Channel Company. "We're thrilled to recognize the tireless work and unwavering commitment these honorees put into fostering outstanding business innovation and building strong partner programs to drive channel engagement and success."
CRN's 2022 Channel Chiefs list will be featured in the February 2022 issue of CRN Magazine and online at www.CRN.com/ChannelChiefs.