Assign Settings and Assets to a Group of Devices at Once with Addigy Policies
Addigy Policies let you group assets, settings, and configurations as a single package for Addigy to deploy and enforce on any devices you decide.
Each time a device checks in, Addigy ensures it's in compliance with its policies and, if not, automatically makes the necessary updates. Addigy ensures devices stay continuously updated with your latest changes, reliably and around the clock.
Fully customizable
Policies are fully customizable to fit your workflow and organizational needs, allowing you to organize your deployments by client, department, location, or any other group for your organization.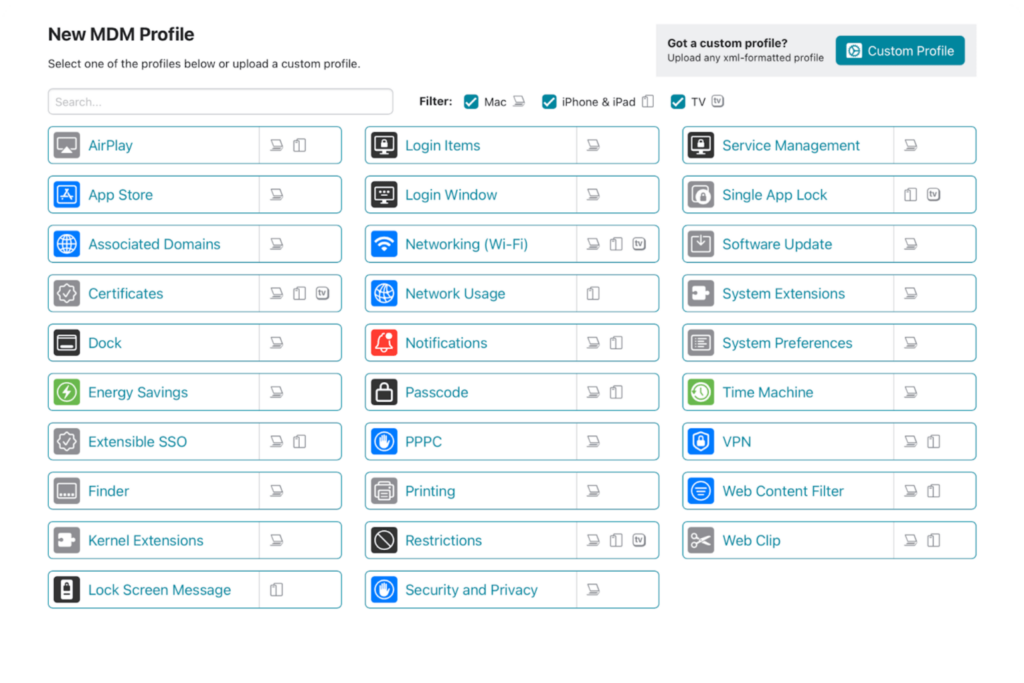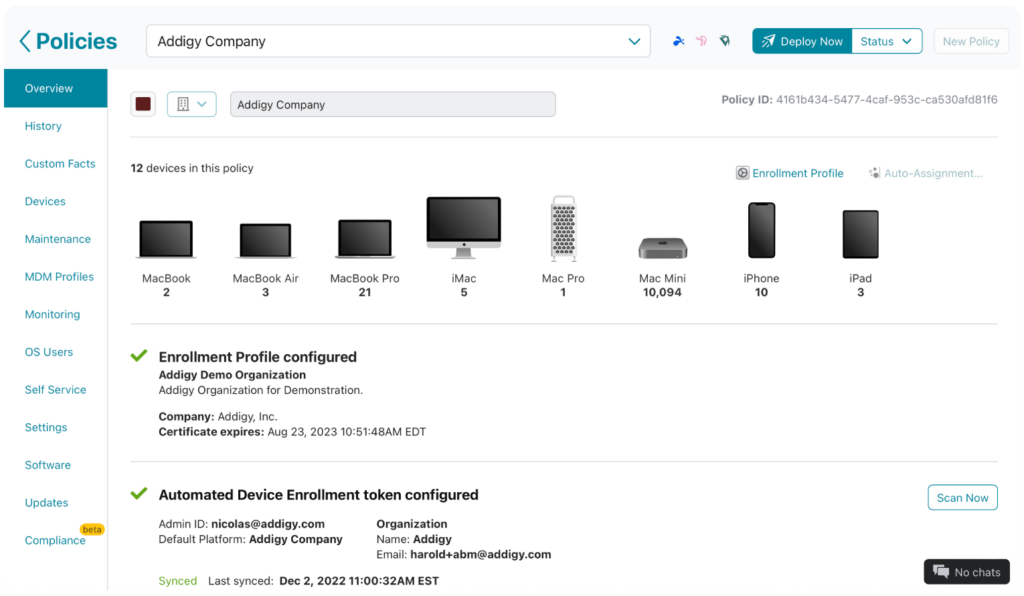 From fleet-wide settings to CEO-only exceptions
Policies can include as few or as many different assets you choose, including custom software, profiles, updates, device monitoring and remediation, scheduled maintenance tasks, and more. Combine them in any way to adapt to your needs.
Deploying software with Addigy
Smart and automated
Assign your policies manually, or use Addigy's automation infrastructure to intelligently scale to larger groups and free up time for more critical tasks. Addigy's Flex Policies use a device's own up-to-date data to automatically assign or unassign policies 24/7.
Organize policies to work best for you
Define different settings for the office machines than for remote Sales employees. Addigy Policies can be organized in parent-child hierarchies to perfectly match your organization's structure and internal workflows.
Onboard new users in less than 5 minutes with zero-touch deployments
Addigy integrates seamlessly with Apple Business Manager and Apple School Manager, so all new devices receive their required software and settings during initial setup. Your end users are productive as quickly as possible, and your devices and corporate data are secure.
Ready to see more?
Sign up for a personalized one-on-one demo or request a trial today.