2023 State of the Apple Device Management Industry Report
As we approach another anniversary of society's rapid transition to remote work, Addigy is pleased to present our findings on the current state of the Apple device management industry.
We surveyed over 450 MSP professionals worldwide to provide fresh insights on leveraging industry trends and propelling your brand as a managed service provider to new heights.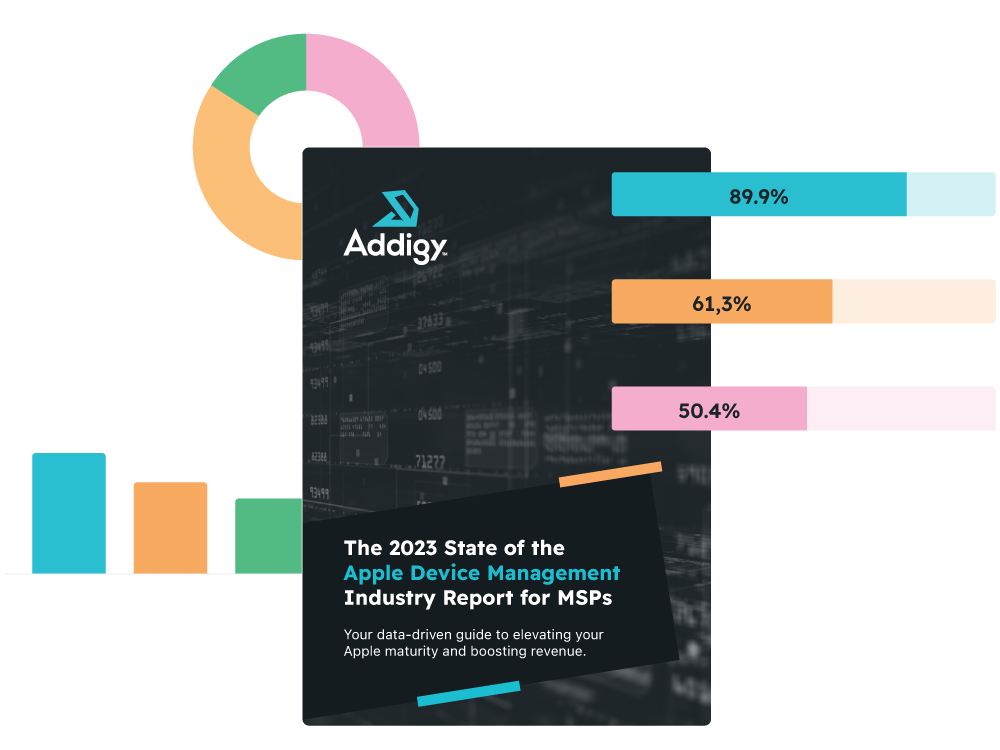 Get the Report
REGISTER NOW!