Industry Report
2023 State of the Apple Device Management Industry
… and what it means for MSPs!
Your data-driven guide to elevating your Apple maturity and boosting revenue.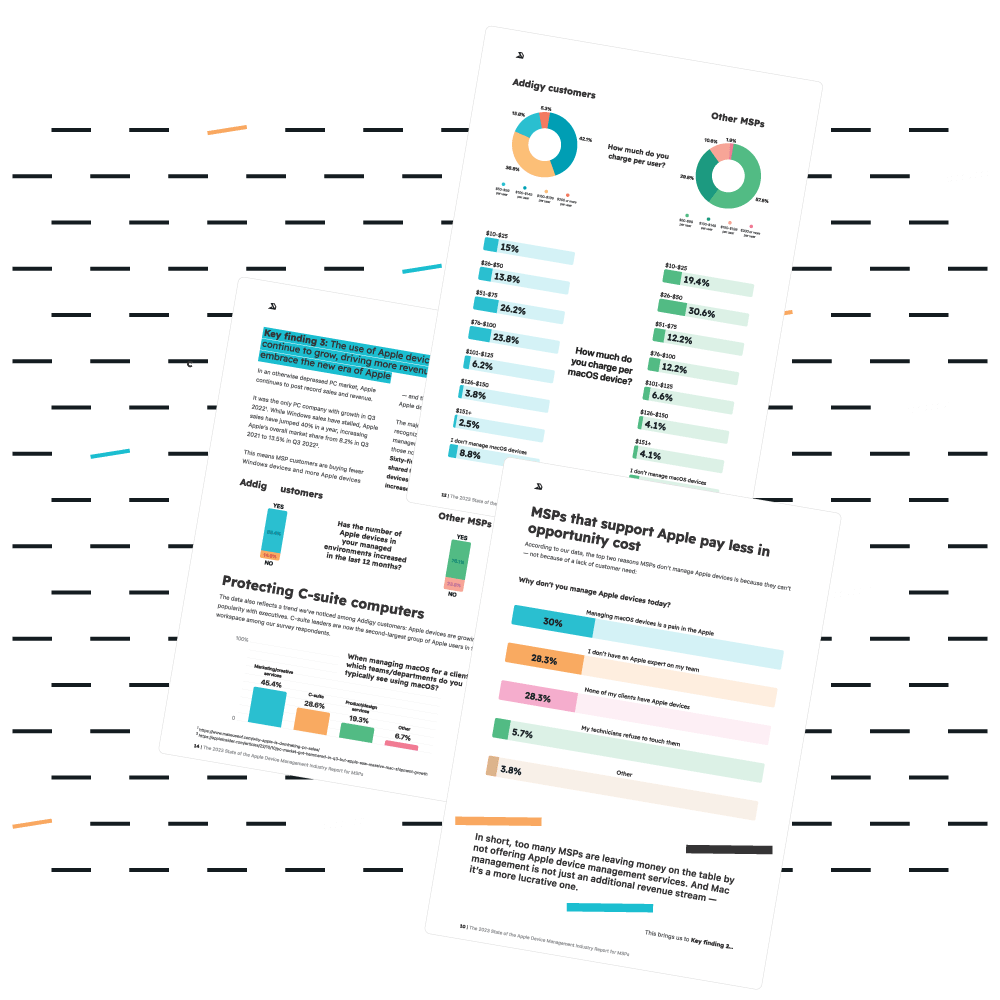 What's Inside the Report?
In our post-pandemic era of remote work, the number of Apple devices in professional fleets is here to stay — and indeed, it's on the rise. For many MSPs, this untapped market offers a huge opportunity for revenue.
With the third anniversary of society's massive, instantaneous shift to remote work upon us, Addigy is excited to share our findings on the current state of the Apple device management industry.
The Addigy team surveyed 480 MSP professionals worldwide to offer our colleagues fresh insight on how to leverage industry trends and take your brand as a managed service provider to the next level.
Download the report to discover:
What trends, challenges, and opportunities can be found in the rise of Apple devices in the workplace?
What is the competitive advantage of offering Apple device management?
How MSPs can better position themselves with a premium service offering?
Webinar On-Demand
Watch our roundtable discussion with MSP industry leaders on the future of Apple Device Management for MSPs