How Our Top Customers Use Addigy to Get More Done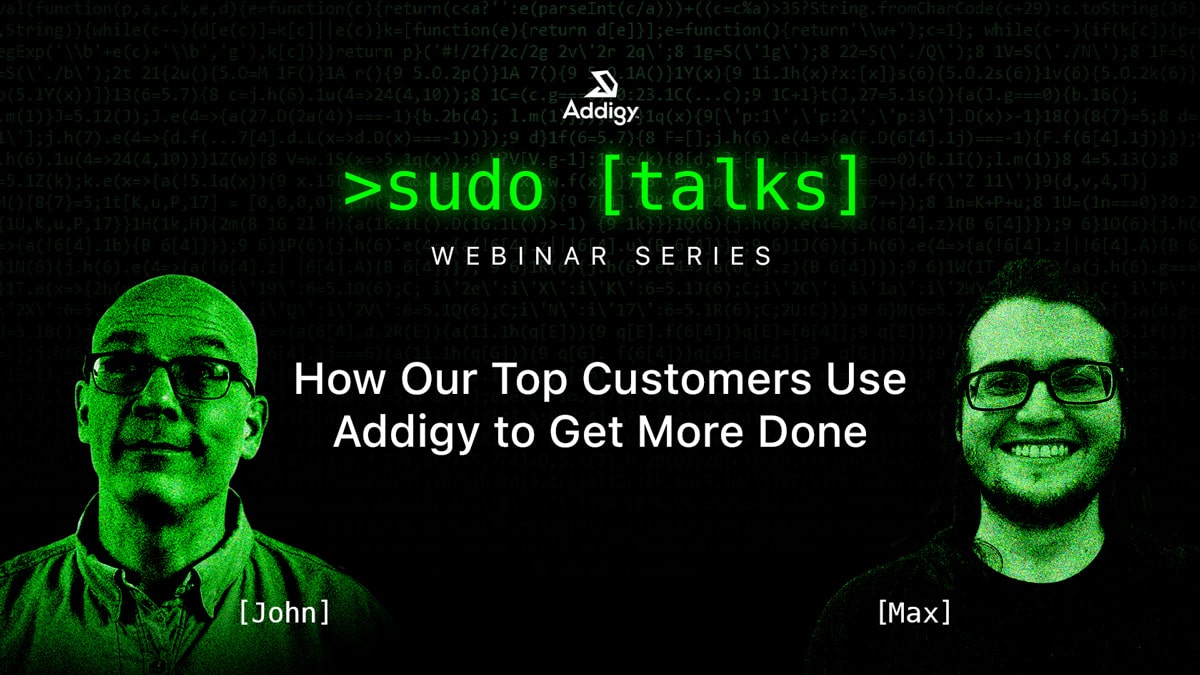 Ready to take your Apple IT management to the next level? Learn tips and tricks our top customers use in their Apple environment to be more effective and get more done.
Join us on Tuesday, July 12th at 3PM Eastern when VP of Product, John Sutcliffe, and Support Operations Specialist, Max Mills, come together to share the many ways our customers have used Addigy to eliminate the mundane and become high-performing, proactive IT powerhouses. 
We'll dive into these key areas: 
Monitoring and remediation

Scripting

Maintenance

Policies

GoLive

Self Service
Part of Addigy's sudo talks Webinar Series
For Mac Admins. By Apple Experts.
Here at Addigy, we eat, sleep, and breathe Apple. Join us for our monthly webinar series where our pros share insights on changes to the Apple ecosystem that impact you as an IT Admin and actions you can take to stay ahead of the curve.
Level Up Your Apple IT Management