How to Automate the Hardening of macOS Devices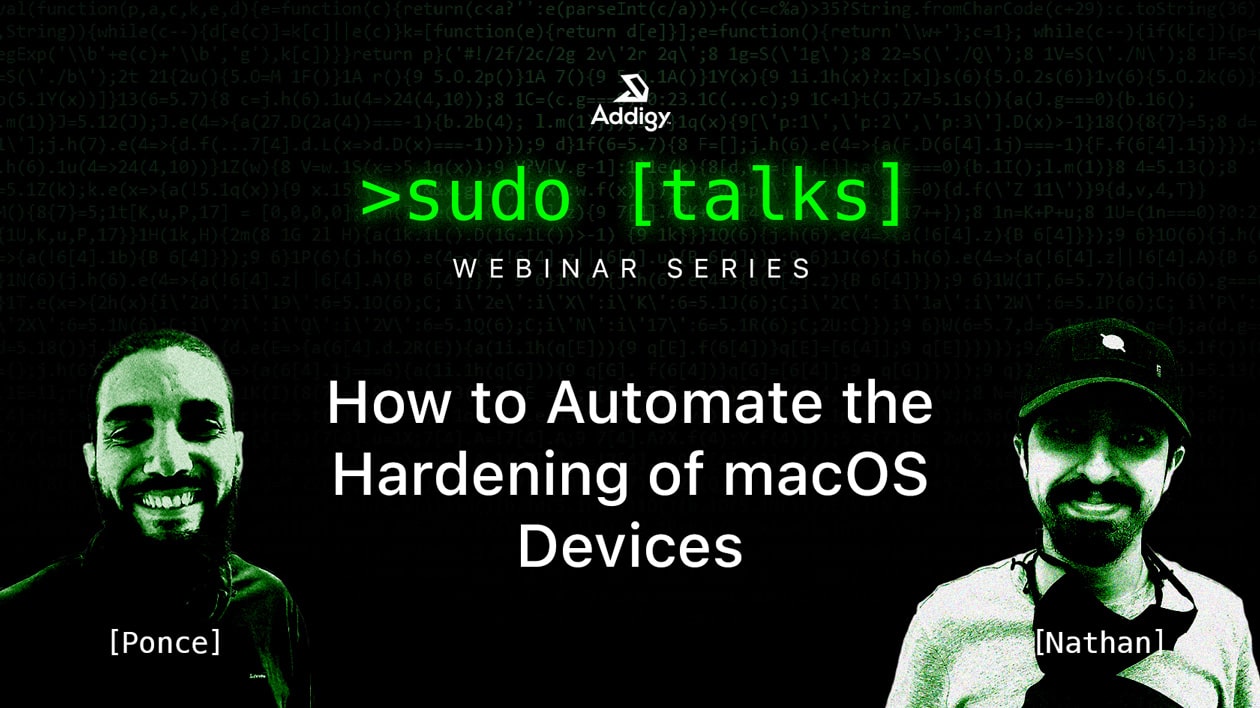 Remember when we all thought macOS was unhackable? Fast-forward to today and keeping devices secure has turned into a full-time job. But it doesn't have to be. 
With the right tools, hardening macOS devices can be done automatically, with very little day-to-day oversight needed. Join Addigy's Apple security experts, Nicolas Ponce, VP of Operations & Security, and Nathan Pabon, Application Security Engineer, on Tuesday, August 9th at 3PM Eastern as they show you how you can automate the hardening of macOS devices in your managed environments.
They'll cover these key automations: 
Automating the application of policies across devices, locations, and clients

Automatically remediating a device if it falls outside of its ideal state

Setting up automatic notifications if an issue is detected and can't be auto -remediated

Automating and integrating with third-party tools and applications
Part of Addigy's sudo talks Webinar Series
For Mac Admins. By Apple Experts.
Here at Addigy, we eat, sleep, and breathe Apple. Join us for our monthly webinar series where our pros share insights on changes to the Apple ecosystem that impact you as an IT Admin and actions you can take to stay ahead of the curve.
Harden Your macOS Devices