macOS 12.3 Readiness – The Python Apocalypse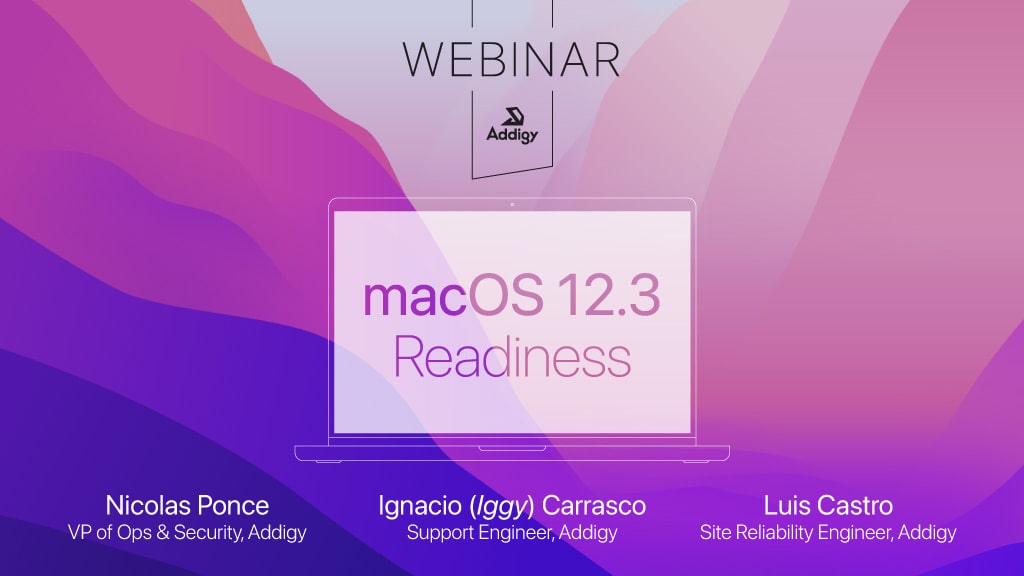 Tuesday, March 8th at 3PM Eastern
The release of macOS 12.3 is coming and it means big changes for IT admins. We've got the inside scoop on what to expect so you're prepared to make this upgrade as smooth as possible.
Here's what we'll cover:
Universal Control
The deprecation of Kernel Extensions and Python 2
How to defer updates and block macOS Monterey
Open discussion on the macOS 12.3 release
Join us Tuesday, March 8th at 3PM Eastern to hear from our Apple experts and ensure your team is ready for this major change.
Get Prepared for macOS 12.3