Webinar: Closing the SaaS Security Gap with Addigy & Augmentt
(Dates and times shown are in EST)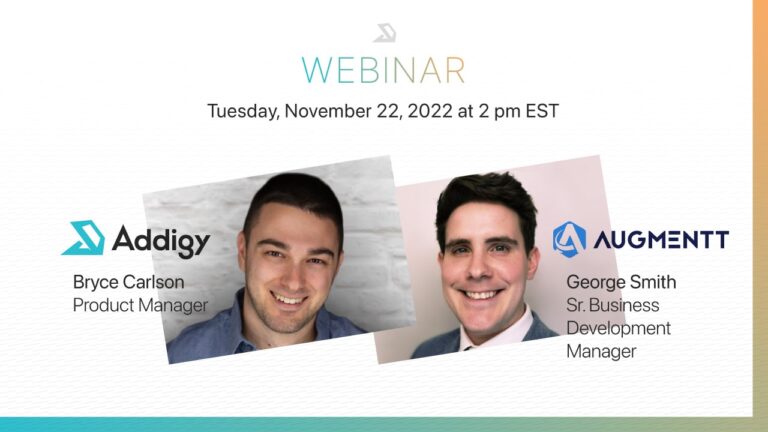 The volume of sensitive data entrusted to SaaS applications has significantly increased in recent years, creating an inflection point in information security. As a result, bad actors are targeting SaaS applications more frequently, creating a sense of urgency for security leaders.
Addigy and Augmentt have come together to help you close SaaS security gaps. Here's how it works:
Use Augmentt Discover to easily audit which applications are used within an organization and quickly identify high-risk applications.
Leverage Addigy's Compliance Engine to block endpoints from using unsafe apps by setting up workflows to prevent future use by locking down the endpoint or even removing the SaaS app client from end users' devices.
Take securing your endpoints to the next level with Addigy by establishing a new security baseline for your managed devices.
We'll look at how this works during our upcoming webinar on Tuesday, November 22nd, at 2 pm EST. Join Addigy's Product Manager, Bryce Carlson, and Augmentt's Sr. Business Development Manager, George Smith, to get a simplified demo of both platforms, see how they integrate, and gain complete visibility into your attack surface.
About Addigy
More than 4,000 organizations trust Addigy to help their IT teams manage Apple device security, inventory, reporting, mobile device management, policies, and troubleshooting. Addigy is the only cloud-based, multi-tenant Apple device management software that makes it easy for IT teams to monitor and manage employees' macOS, iOS, iPadOS, & tvOS devices.
About Augmentt
Augmentt empowers MSPs to deliver managed services in SaaS security and management, the next evolution in IT management. With Augmentt's end-to-end platform, MSPs can strengthen their customer's environments, streamline user management across Google and Microsoft, and help to eliminate shadow IT and understanding SaaS usage data.