Apple Device Management, unified.
Trusted by more than 3,000 global organizations, Addigy provides cloud-based Apple Device Management solutions for IT teams in enterprise, education, and MSP environments. Our multi-tenant SaaS offerings are changing the way administrators support their end-users, helping people get the most out of their Apple products every day.
Built to Scale
Whether you manage 50 or 5,000 Apple devices, Addigy lets you easily keep track of every single one in your network regardless of location. Our multi-tenant tools allow admins to manage multiple environments from a single console.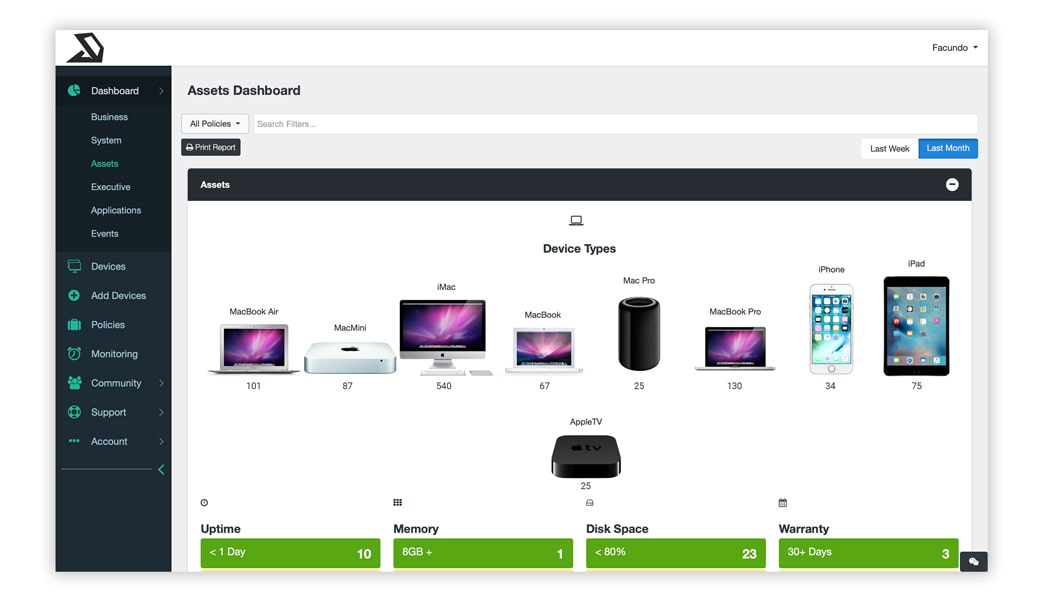 Policy Management
Seamlessly orchestrate device attributes and manage IT policy enforcement. Run scripts, manage groups of users, or distribute and update software.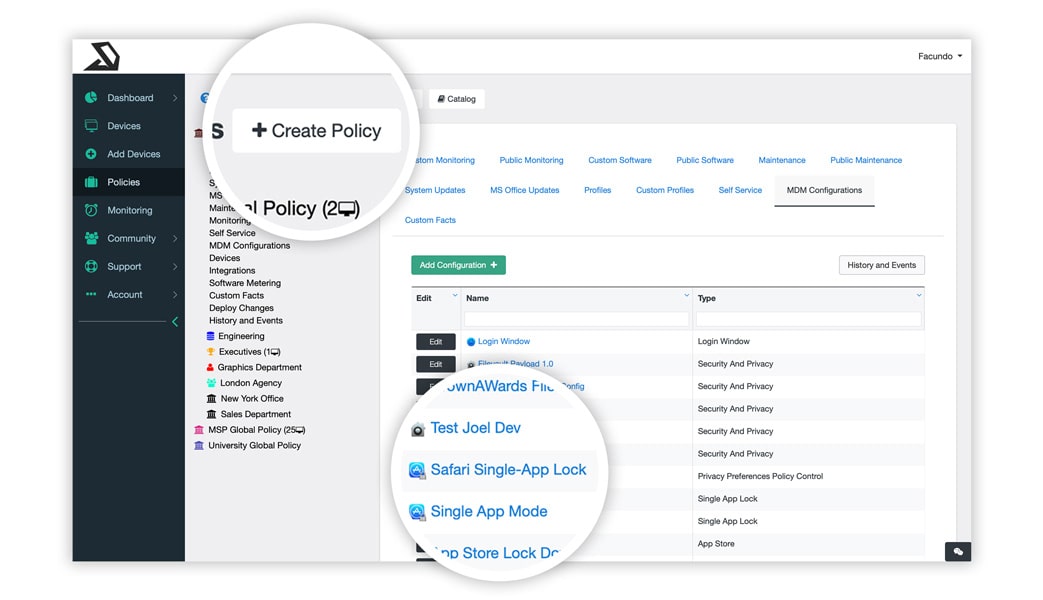 Inventory and Reporting
Produce date-stamped access logs for accurate insight and compliance monitoring of approved devices.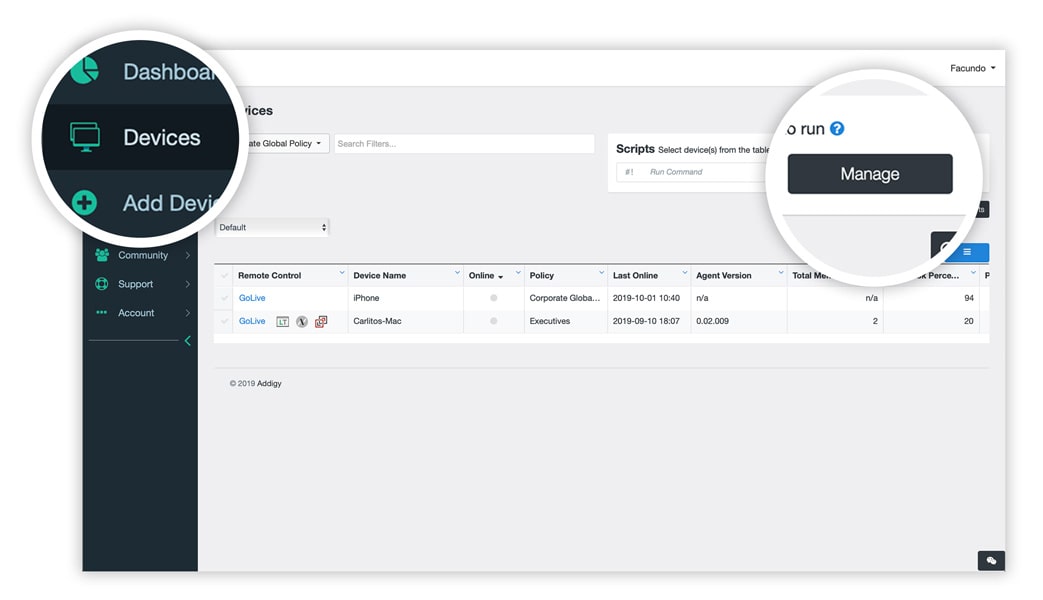 Device Security
Fully leverage MDM as an essential technology in your security stack to better secure sensitive information in the field on non-trusted networks.