Press Release | CRN Honors Addigy CEO Jason Dettbarn as 2023 Channel Chief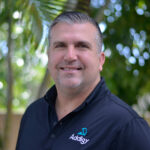 CRN has recognized Addigy founder and CEO Jason Dettbarn as one of its 2023 Channel Chiefs. Every year, this list honors the IT channel executives who work tirelessly to advance the channel agenda and deliver successful channel partner programs and strategies.
According to CRN's editorial team, the 2023 Channel Chiefs have helped their solution provider partners and customers navigate an increasingly complex landscape of interconnected challenges and shifting industry dynamics. With the innovative strategies, programs, and partnerships of these Channel Chiefs in place, the solution provider community has continued to thrive.
"Once again, this year's list gives well-deserved recognition to the IT Channel Chiefs who are dedicated to driving the channel agenda and advocating for the development of strong channel partnerships," said Blaine Raddon, CEO of The Channel Company. "Under their exceptional leadership, influence, and innovation, the IT channel vendor community continues to deliver solutions and services that meet the rapidly evolving needs of their solution provider partners and their customers."
CRN's editorial staff based their list on record of business innovation and dedication to the partner community. This year's list represents the top IT executives responsible for building a robust channel ecosystem.
Over the past year, Jason and his team have helped MSPs strengthen the security posture of customer systems, networks, and Apple endpoints through additional platform functionality, educational webinars and virtual events, and strategic partnerships with leading cybersecurity vendors.
"It is an incredible honor to receive this award," Dettbarn said. "I am deeply grateful to CRN's editorial team for recognizing my efforts in driving growth and success in the channel. To be named among this elite group of channel leaders is a testament to my team's hard work and dedication. They work tirelessly to deliver exceptional solutions and services to our customers. I am committed to innovating for MSPs managing Apple devices and providing them with the support, resources, and guidance to succeed."
This is the second year in a row an Addigy executive has been named one of CRN's Channel Chiefs.
The 2023 CRN Channel Chiefs list will be able in the February 2023 issue of CRN Magazine and online at www.CRN.com/ChannelChiefs.