2023 Corporate IT Survey Report
Uncover Trends & Challenges from IT Teams Managing Apple Devices
The Apple environment has transformed in 2023, and corporate IT teams now face the daunting task of managing an increasingly complex web of regulations, global considerations, and evolving device management standards.

Addigy surveyed 250 IT leaders to better understand the state of device management solutions across mixed-computing environments. Download the report to discover what your fellow IT professionals had to say about:
The unique challenges of managing Apple devices
The importance of adapting to growing compliance needs
Preparing for Declarative Device Management (DDM)
The value in choosing the right proactive MDM provider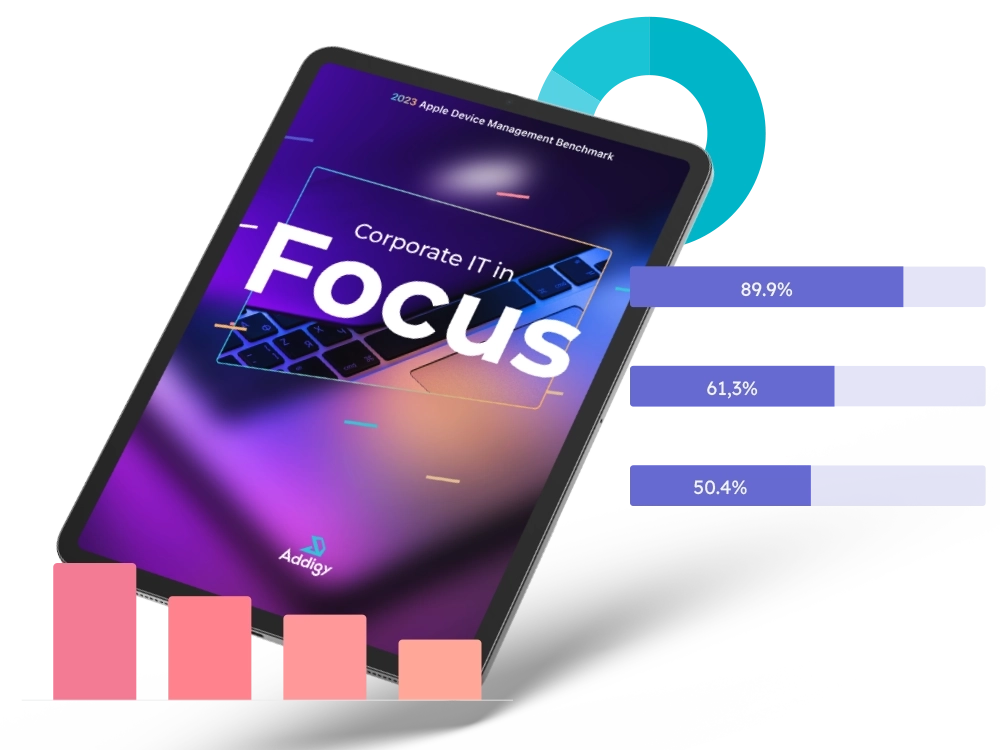 Get the Latest IT Insights
DOWNLOAD NOW!