Why Apple Device Management
On-Demand Webinar
Apple devices are showing up in the workplace more and more. In the first webinar of our series, How to Become an Apple Device Management Pro, we discuss this fast-growing trend and give concrete steps for MSPs to take advantage of this growth.
You'll learn:
Why Apple device management is a MUST for today's MSPs
How MSPs can leverage Apple's expanding market share to increase revenue and gain a competitive advantage
The steps necessary to become an Apple device management pro immediately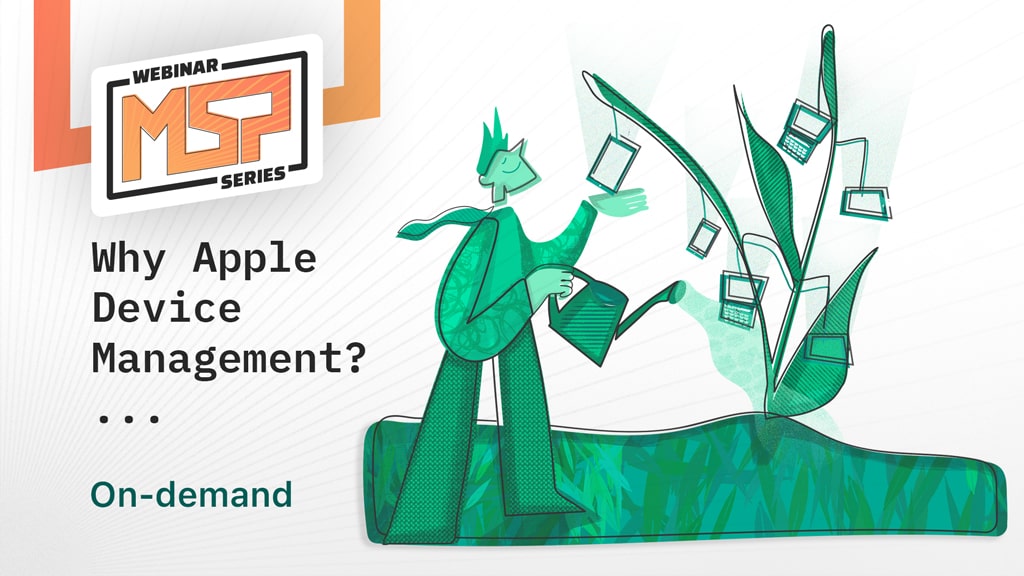 Catch Up on the Episodes You Missed.