Webinar: Simplify Virtualizing and Testing with macOS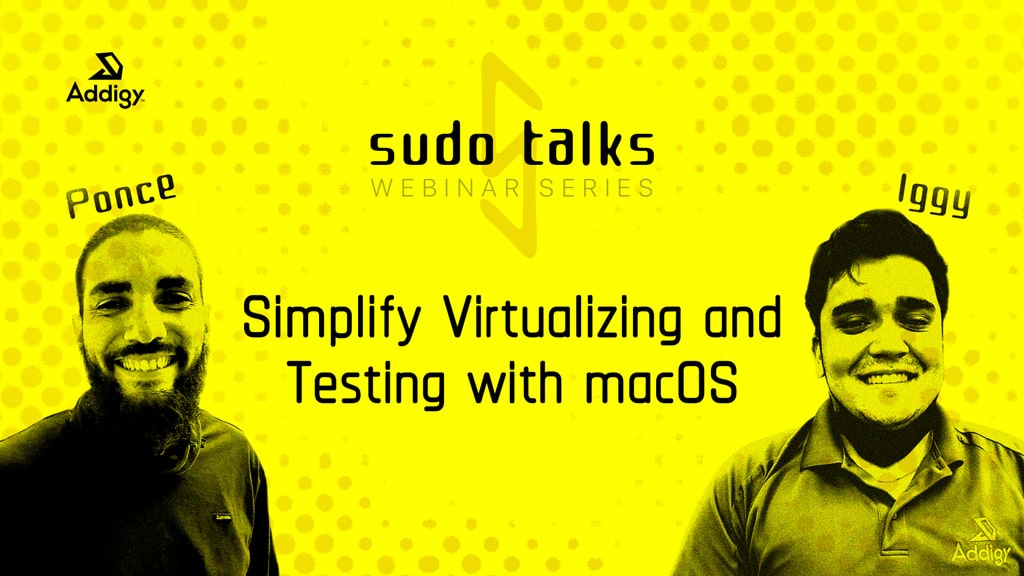 Tuesday, April 12, 2022 at 3PM Eastern
Have you ever rolled out a full OS or even a simple policy update to your managed devices, only to find it breaks something else in the environment? If you had just tested it properly, you might have saved the headaches that followed.
Testing with macOS is extremely challenging, almost impossible in some cases, and tends to be time consuming and costly, so what should you do?
Join us Tuesday, April 12th at 3PM Eastern as Addigy's VP of Operations & Security, Nicolas Ponce, and Support Engineer, Iggy Carrasco, discuss how to simplify testing with macOS.
You'll learn:
How to test with macOS without having to buy tons of equipment

How to test using a physical device(s)

How to test using a virtual device(s)

How to test with hosted solutions (AWS, MacStadium)

How to test with new Apple Silicon devices

How to test advanced workflows and onboarding tools (Automated Device Enrollment/Device Enrollment Program, Pre-stage Workflows, and other mechanisms)
Part of Addigy's Sudo Talks Webinar Series. For Mac Admins. By Apple Experts.
Register now and ensure you're fully prepared to roll out the next big Apple update.