Addigy is proud to announce the open beta launch of OS updates via DDM for Apple devices! As of October 23rd, this new feature will be available as an opt-in open beta for any Addigy admin. This beta allows Addigy administrators to deploy OS updates to Macs, iPhones, and iPads via Declarative Device Management. These updates enforced on devices via DDM will allow for a richer user experience in deferral and forced installation, making the end-user experience better, while also ensuring that updates are done on time on devices.
With DDM OS Updates enabled, any macOS 14, iOS 17, and iPadOS 17 and up major and minor OS version updates will be enforced via DDM. Updates like Safari and XProtect definitions for macOS will still take place via purely MDM (DDM takes OS builds only). The DDM update enforcement allows for a date and time value to be set when the update takes effect on the device in the device's local time. If the device is not online at that time, the OS update will prompt the user that the update will start shortly after the device comes back online after the deadline.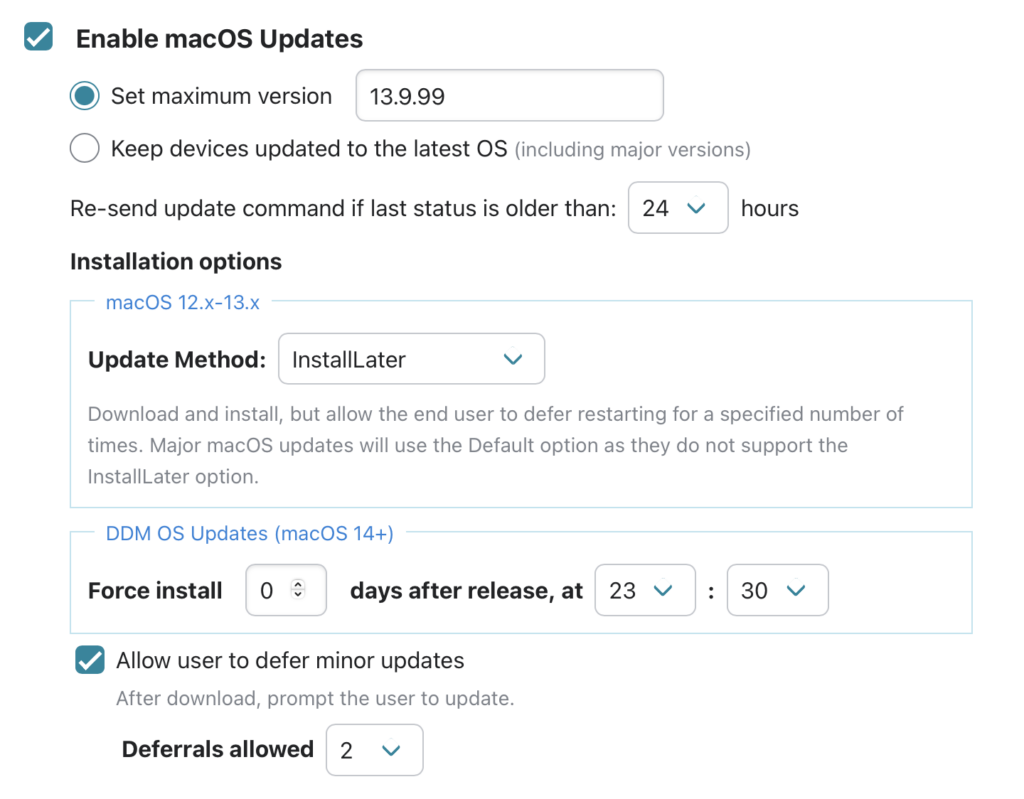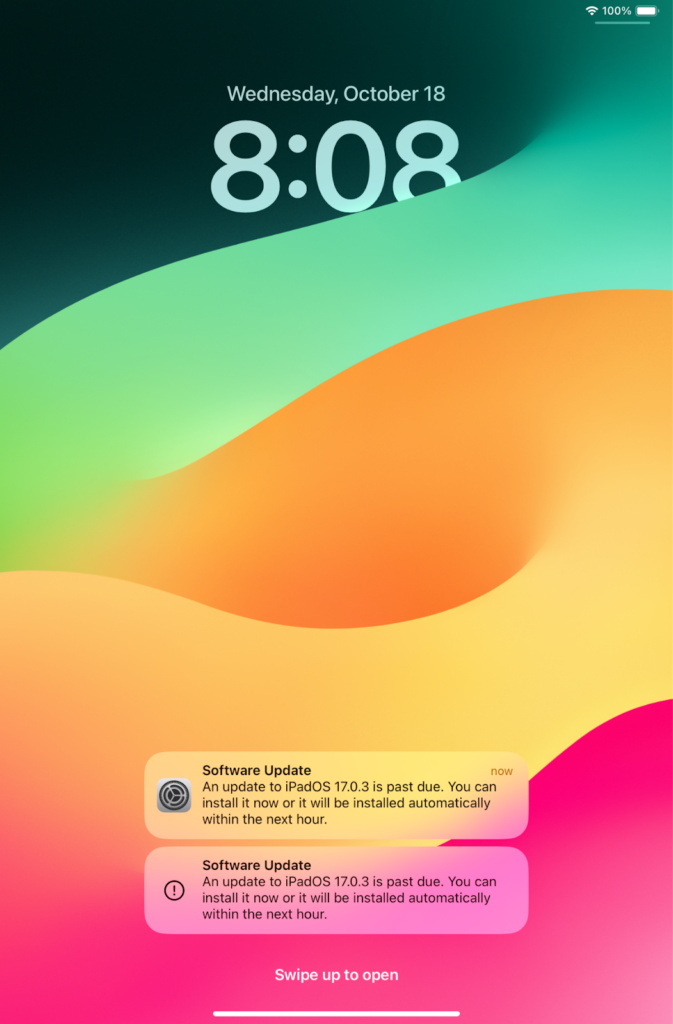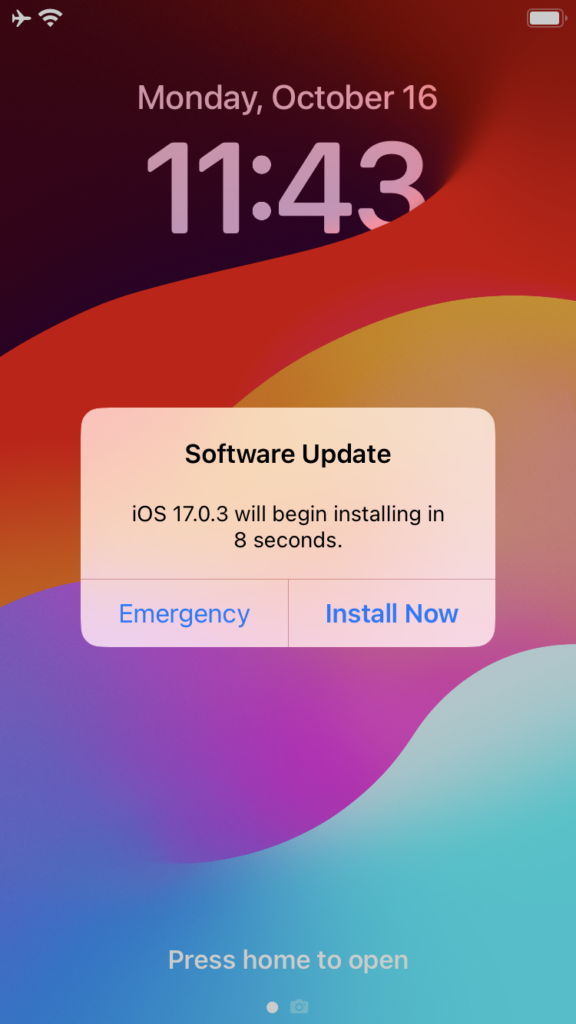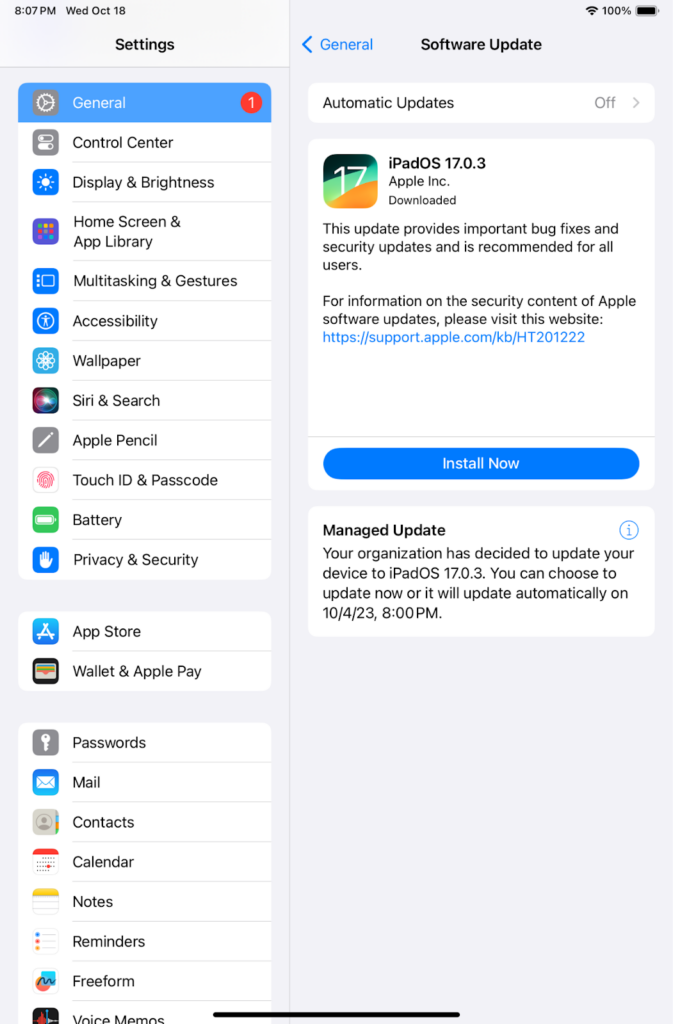 The opt-in of DDM enforced OS updates will continue for a few weeks while we gather the results of this new feature. macOS 14.1 is expected at any moment, and we'll be testing that release at length. iOS and iPadOS have already been tested extensively in-house with the iOS/iPadOS 17.0.1, 17.0.2, and 17.0.3 releases.
What about DDM support for Profiles?
We've been testing DDM-based commands and Profiles since WWDC 2022 and 2023, and more work is continuing. To date, Apple has not released capabilities with Profiles that are DDM-only, so we continue to test to ensure that when DDM Profiles are released they are of the highest quality. An open beta for DDM Profile support is coming soon! For now, DDM OS Updates will be the first cornerstone feature of DDM on the Addigy platform as we know the huge benefits to the end-user experience will be of great use to all customers.
DDM-enforced OS updates are a powerful tool that allows greater control over your Apple device fleet. If you haven't seen DDM-enforced OS updates yet, be sure to check the beta in your Addigy account today!
We thank you for your time and participation in the beta. If you have any questions on the beta please reach out to [email protected].
Ready to hear more? Sign up for our sudo talks, all about DDM!